In Arkansas, the Pulaski County Sheriff's Office is reporting that a Tennessee mother was killed this week in a two-vehicle collision right after she claimed her children were possessed by demons and spoke of meeting Jesus, according to CBS Denver News.
Rosalind Craig, 41, died on a two-lane road north of Little Rock after she drove her Chevrolet Silverado with her children and a friend head-on into a utility truck.
CBS rported that witnesses claimed Craig was "taking them on the other side of heaven to meet Jesus," and that they were "leaving the Memphis area due to being possessed by demons."
Luckily, her passengers and the innocent driver of the utility truck survived and were all hospitalized with non-life threatening injuries.
Investigators say Craig stole a Shelby County-owned truck with government plates in the Memphis area late Sunday and then drove aimlessly through Arkansas.
Craig's mother told WREG she called police to her daughter's home after an altercation erupted between her daughter and a friend.
"She was saying there were demons in the house, and 'I had demons in me.' She looked like, she looked evil," she said.
Craig's children were placed with the Department of Children's Services while they recover.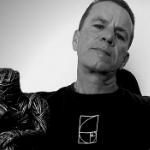 Moe is the founder of GnosticWarrior.com. A website dedicated to both the ancient and modern teachings of Gnosticism.