Psychedelic Enlightenment in a Modern World
Thomas Hatsis
Thomas Hatsis
In this episode of the Gnostic Warrior Podcast, I have the pleasure of interviewing author, and historian of psychedelia, Thomas Hatsis.
Tom is an expert in witchcraft, magic, Western religions, contemporary psychedelia, entheogens, and medieval pharmacopeia.
Tom's Website – PsychedelicHistorian.com
Gnostic Warrior On YouTube
https://www.youtube.com/watch?v=6eM0ANEMrY0&feature=youtu.be
More Gnostic Warrior Podcasts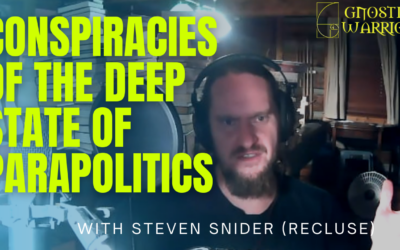 Conspiracies of the Deep State of ParapoliticsWelcome to a new episode of the Gnostic Warrior Podcast where I interview author and podcaster, Steven Snider AKA Recluse.Steven operates the VISUP blog where he has published his research and podcasts for over the last...