ISIS UNVEILED
A MASTER-KEY
TO THE
MYSTERIES OF ANCIENT AND MODERN
SCIENCE AND THEOLOGY
BY
H. P. BLAVATSKY,
CORRESPONDING SECRETARY OF THE THEOSOPHICAL SOCIETY
"Cecy est un livre de bonne Foy." – MONTAIGNE
____________
VOL. II. — SCIENCE.
____________
THEOSOPHICAL UNIVERSITY PRESSPASADENA, CALIFORNIA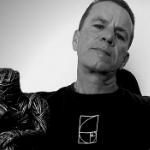 Moe is the founder of GnosticWarrior.com. He is a father, husband, author, martial arts black belt, and an expert in Gnosticism, the occult, and esotericism.