In a recent Youtube video (below), the now born-again Christian, Tila Tequila said she was possessed by Satan in 2012.
Tila said, "So back in 2012 I was in Hollywood and I was in the world of Satan.
I was possessed by Satan. Hollywood is a platform built by Satan," Tila says.
"They kept sending me to doctors to overdose me and kill me."
She then talks about the death of her fiancee Casey Johnson was the result of a Satanic ritual masterminded by Paris and Nicki Hilton.
"Paris and Nicky Hilton sacrificed Casey while I was in Texas. All of the demonic chicks like Courtenay Semel, Jasmine Lennard, The Hilton sisters went against me because they were the one who sacrificed her," Tequila says.
"She told me all of their secrets and then they tried to sacrifice me."
Next, she talks of the Xani bars and eight balls of cocaine..
"I was disgusted," Tila says "So I took two Xanax bars and did two 8 balls of cocaine. Satan had me so on drugs."
Troubled Tila Tequila said satan "possessed" her in a bizarre on-camera meltdown. https://t.co/I7JUwgpa12

— Radar Online (@radar_online) November 9, 2018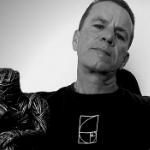 Moe is the founder of GnosticWarrior.com. He is a father, husband, author, martial arts black belt, and an expert in Gnosticism, the occult, and esotericism.