Here in the West, people tend to think of Buddhist Monks as peaceful, non-violent, and essentially pacifists who do not fight, war, kill, and rape children but the facts are you couldn't be more deathly wrong.
History proves to us that evil people are evil people regardless the religion, country, and or race.
Take for example some of the rogue Buddhist Monks in Thailand who are hell-bent at fucking the very people and kids who help fund their organizations. An international investigation has resulted in some of Thailand's most famous Buddhist monks and officials getting arrested and heavy prison sentences for their many crimes, according to the Asia Times.
Yale University-educated constitutional law scholar Khemthong Tonsakulrungruang had said, "This is the purge of a lifetime. Never have there been such high-profile arrests and so many prominent monks falling from grace."
For example, here is a picture of one of these greedy pedophile monks. His name is Wirapol Sukphol seen here in a 2013 video aboard a private a jet. Photo: (YouTube)
He is now a defrocked Buddhist monk who was recently extradited from the U.S. received a 114-year prison sentence for fraud and money laundering.
This piece of human scum is currently serving a 114-year prison sentence for various crimes and is now awaiting trial on charges of child molestation and child abduction. However, Wirapol 114 year sentence might not mean shit to this pig because he will be eligible for release in 20 years under Thailand's statutory limits.
The Asia Times reported that the court ordered him to repay 29 devotees who he cheated out of US$1 million in various scams, which may soon be refunded from his seized assets.
Read more about these Satanic Monks from the Asia Times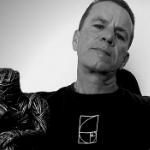 Moe is the founder of GnosticWarrior.com. He is a father, husband, author, martial arts black belt, and an expert in Gnosticism, the occult, and esotericism.