U.S. actor, martial artist, and reserve sheriff, Steven Seagal has just been bestowed with a special mission and title by Russia.
It is said to be one of the toughest roles he has ever played…
This past week the Russian Foreign Ministry announced that Seagal will be its special representative for Russian-U.S. humanitarian ties to help promote "cultural and humanitarian links"
The announcement was made on Russia's foreign ministry's Facebook account saying Seagal would now serve as Special Representative for Russia-US Cultural Links, Cultural and Historical Heritage.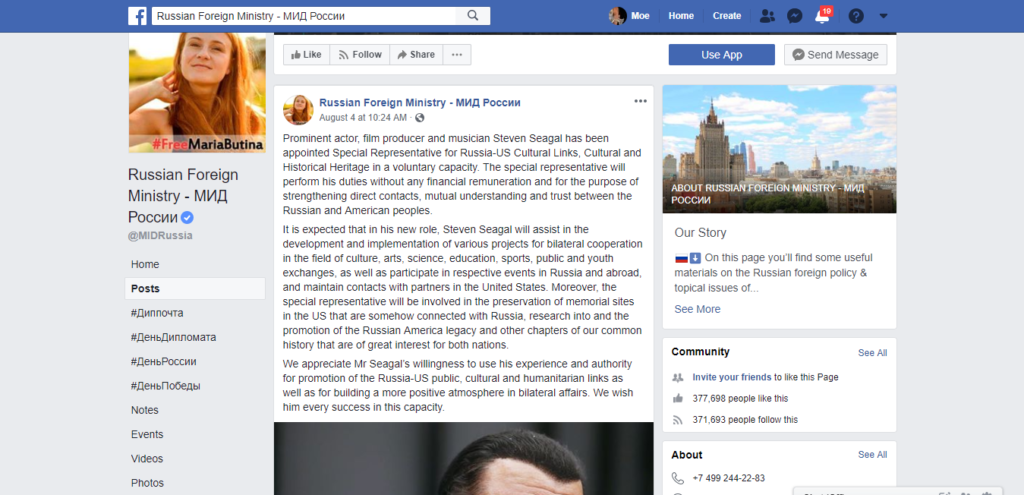 Seagal then announced on Twitter: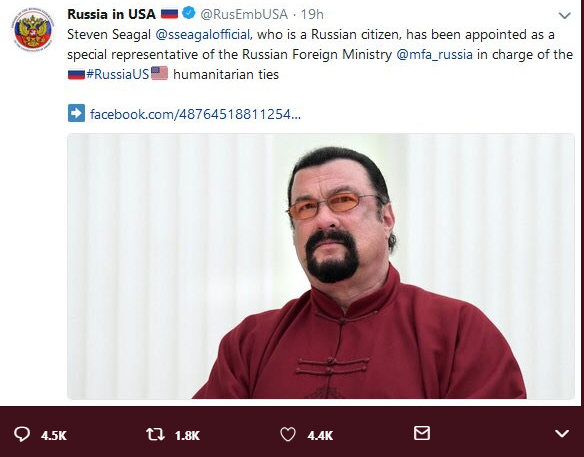 I am deeply humbled and honoured to have been appointed as a special representative of the Russian Foreign Ministry in charge of Russian and American Humanitarian ties.
I hope we can strive for peace, harmony and positive results in the world.
I take this honour very seriously pic.twitter.com/LTuUxsk1aZ

— Steven Seagal (@sseagalofficial) August 5, 2018
Russian president Vladimir Putin is a friend of Seagal and the two see eye to eye on many issues and both are big martial arts practitioners. After the announcement, the Russian President said that Seagal's new appointment would serve as a symbol of improving ties between Moscow and Washington.
In the past, Seagal has even called Putin "one of the greatest leaders in the world."
In 2016, Putin gave Seagal a Russian passport.
After receiving his passport, Segal stated, "I will never ever falter. Never!"
Putin is not the only powerful Russian comrade Steven Seagal has befriended. In 2016, he was photographed hanging out with who is called Europe's last dictator, Belarus' president – Aleksander Lukashenko.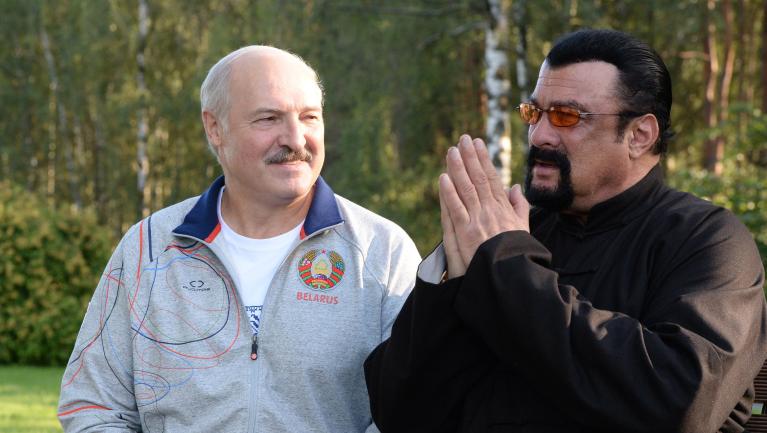 Just last year, he appeared like a Boss in Kyrgyzstan during the Nomad Games competition dressed like Russian-Mongolian Royalty riding a horse in a full suit of armor.
His grandfather and grandmother were Russian Jewish immigrants and his wife is Mongolian Erdenetuya Batsukh (Mongolian: Батсүхийн Эрдэнэтуяа), better known as "Elle".
Seagal has agreed with the Kremlin's views on many issues like when he rejected allegations that Russia meddled in the U.S. 2016 election, telling a British television show it was "stupid" to think so. He embraced Putin's position on Crimea which helped get him banned from Ukraine in 2014.
I will leave you with a quote from his film, "Code of Honor," where Seagal plays a special-forces colonel who avenges the fatal drive-by shooting of his wife and child by going after criminals.
Seagal prophetically says in a Southern drawl, "I still love my country, I still love my family, and I am still an honorable man. If I am the bad guy, what does that make you?"