Many other questions are proposed in order to convince the Sect of the principles of the young Academician. It must sound his opinions on the means it employs, and on those in which he may hereafter be instrumental. He will be ordered to discuss Weishaupt's famous doctrine, that the end sanctifies the means; that is to say, that there are no means, not even theft, poison, homicide, or calumny, but are just and laudable when used for the attainment of objects which the Order may chuse to style just or holy. 19
After all this, the Minerval shall furnish some dissertation from which his opinions on Kings and Priests may be ascertained; 20 but the presiding adept must carefully avoid compromising himself; he must not openly applaud the epigrams, sarcasms, or even blasphemies of his pupils; that must be left to the brethren visitors, who will insinuate and encourage them without ever hinting that they are in perfect unison with the mysteries of the Order. He must not fail, however, to observe which of his pupils are the most zealous for such doctrines, and who complacently repeat these sarcasms or blasphemies; those, in short, who enthusiastically blend them in their Academical compositions. This accomplished, they have run their Academic career, and are next promoted to the degree of Minor Illuminee.
p. 445
---
Footnotes
444:1 Orig. Writ. Vol. I.—Let. 4, to Cato.
444:2 Statutes of the Minveral, No. 16.
444:3 See the Minerval Ritual.
444:4 Ibid.
445:5
p. 455
Orig. Writ. Vol. I. Let. 4.
445:6 Ibid.
445:7 Letter of Philo to Cato.
445:8 Letter 3, to Cato.
445:9 Orig. Writ. Vol. I.—Summary of the Institute, No. 9.
445:10 Statutes of the Minerval, No. 1.
445:11 Ibid. No. 2.
445:12 Statutes of the Minerval Nos 6, and 10.
445:13 Summary of the Institutes, No. 11.—The true Illuminee.
445:14 Statutes of the Minerval, No. 11.
445:15 Instructions for the Minerval, No. 4.
445:16 Ibid. No. 3.
445:17 Last word from Philo, Page. 90.
445:18 See hereafter the Chapter on Juridical Depositions, in Vol. IV.
445:19 Ibid.
445:20 Ibid.
---
Next: Third Preparatory Degree: The Minor Illuminee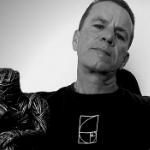 Moe is the founder of GnosticWarrior.com. He is a father, husband, author, martial arts black belt, and an expert in Gnosticism, the occult, and esotericism.