In the middle 5th century, it was a dangerous time to be alive in places such as Britain, Ireland,
Scotland and Gaul (France). Tribal warfare had run rampant in these parts of the world for hundreds of years. Crimes such as robbery, rape, kidnapping and slavery were everyday life for the people who lived here. It was a time where few men knew God, and the sword of evil dripped with the blood of the innocents all over the land.
It was in this dark time when a light was born in Ireland. A boy who was once captured by Irish pirates when he was 16 from his home in Britain, and taken as a slave to Ireland, where he lived for six years before escaping and returning to his family. He would later grow up to become a Christian missionary and bishop of Ireland. His name was Saint Patrick and he is known as the "Apostle of Ireland," and one of the patron Saints of the Irish.
St. Patrick was a key figure in bringing Christianity to Ireland during these dark times. After all, he had come from a long line of former Irish Druids. For his great work, Saint Patrick's Day is officially observed on 17 March, which is said to be the date of his death.
33rd Degree Freemason, Manly P Hall had written about St Patrick's role in the foundations of Christianity. Hall said, "The Druid priests of Britain and Gaul called themselves serpents; and these too are the snakes that St. Patrick is said to have driven from Ireland."
Peter Berresford Ellis in the book "A Brief History of the Druids" writes: "With the arrival of Christianity, the Druids began to merge totally with the new culture, some even becoming priests of the new religion and continuing as an intellectual class in much the same way as their forefathers had done for over a thousand years previously.
We find an interesting reference in a 'Life of Colmcille' that, when the Irish missionary arrived on the island of Iona, he encountered two Druids who were bishops and who claimed that they had already planted the Christian faith there. Colmcille did not believe that they had been properly ordained and ordered them to depart, which they did.
Saint Patrick was the first Christian to confront his kin in Ireland who were pagans and High Kings of the land, at their annual vernal fire on Samhain. In order for St Patrick to symbolize his dedication to his new religion of Christianity and in condemnation of many of the brutal pagan rites associated with these pagan festivals, he had lit a fire in a different area than the traditional fires of Samhain on a hill called Slane Hill.
Hence, St. Patrick had kindled or had taken over the divine fire and festival for the Church to signify the New Testament (New Law) under the banner of Christianity and the Universal Church known today as the Catholic Church.(1)
In St. Patrick, His Writings and Life By Saint Patrick, Muirchu Maccu Machtheni it is written: "Easter in A.d. 433, the year of St. Patrick's coming to Temair, fell upon 26 March. As the Paschal Fire was lit on Easter Eve, the festival which the saint violated was held on 25 March. This is the very date on which, in many places, the resurrection of the deity of vegetation was celebrated."
St. Patrick kindled a divine fire. Tirechan (fol. 10 v° a), speaking of Bishop Kannanus, who is buried at Duleek, and who was ordained on this occasion by Patrick, says, "It was he who carried with him the first blessed fire, and carried home from the hands of Patrick the first wax candles to kindle a blessed smoke under the eyes and nostrils of the heathen folk and of King Loiguire and his magicians."
SOURCES:
1. St. Patrick, His Writings and Life  By Saint Patrick, Muirchu Maccu Machtheni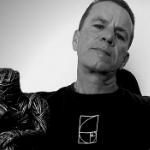 Moe is the founder of GnosticWarrior.com. A website dedicated to both the ancient and modern teachings of Gnosticism.