Pope Francis said on Tuesday, September 11, "In these times, it seems like the 'Great Accuser' has been unchained and is attacking bishops," according to the Vatican.
Francis made the remarks at Mass in the Casa Santa Marta inviting Roman Catholic bishops to overcome the "Great Accuser", who seeks to create scandal, through prayer, humility, and nearness to God's people.
The Pope said, "True, we are all sinners, we bishops. He tries to uncover the sins, so they are visible in order to scandalize the people. "
The 'Great Accuser', as he himself says to God in the first chapter of the Book of Job, 'roams the earth looking for someone to accuse'. A bishop's strength against the 'Great Accuser' is prayer, that of Jesus and his own, and the humility of being chosen and remaining close to the people of God, without seeking an aristocratic life that removes this unction. Let us pray, today, for our bishops: for me, for those who are here, and for all the bishops throughout the world."
Archbishop Georg Gänswein, Secretary of Benedict XVI, had said how the date of September 11 is now associated with countless victims at a book signing this week, according to the Italian media publication Ansa.it;
"Today is September 11th, the date of an apocalyptic disaster, and also the Church is in the whirlwind of news in recent weeks and all the more following the publication of the report by the grand jury of Pennsylvania, we look in shock at our own September 11th, even if our catastrophe is unfortunately not associated with a single date but so many days and years and countless victims."
Gaenswein further stated, "that during his papacy, Benedict repeated denounced the gravity of pedophilia, calling it an attack on the Church from within. On Monday Pope Francis' nine top cardinal advisers said the Holy See was preparing the "necessary clarifications" about accusations that the pontiff was among top Vatican officials to cover up sexual misconduct by a former cardinal in the United States."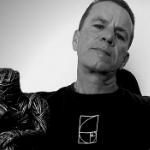 Moe is the founder of GnosticWarrior.com. He is a father, husband, author, martial arts black belt, and an expert in Gnosticism, the occult, and esotericism.