Phillip J. Watt
Welcome to the Gnostic Warrior Podcast with your host Moe and his special guest, Phillip J. Watt who is an author and presenter from the coast of NSW Australia. His first book, 'The Simulation', was released in 2017 and is a daring exposé of the human experience in the 21st Century.
His written and film work has reached into the millions of people and deals with topics from ideology to society, as well as self-development.
Follow Phillip @ https://Facebook.com/PhillipJamesWatt
Phillip's website: https://www.pushingthetippingpoint.com
Donate to Moe on Patreon: https://www.patreon.com/moebedard
Gnostic Warrior On YouTube
More Gnostic Warrior Podcasts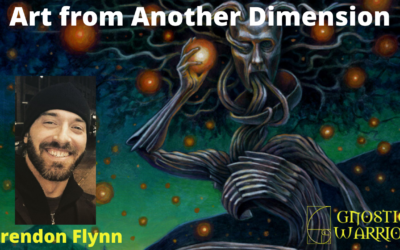 Brendon Flynn In this episode of the Gnostic Warrior Podcast, I have the pleasure of interviewing artist and musician, Brendon Flynn. Brendon Flynn's Website FOR SHIRTS AND PRINTS OF BRENDON'S WORK, PLEASE GO TO HIS STORE AT THREADLESS:...