Plugging Into the Interplane Radio Station of Demons
Paul Weston
Paul Weston
In this new episode of the Gnostic Warrior Podcast, I speak with Paul Weston. Paul is a prolific author of 9 books, a lecturer, and tour guide from Glastonbury – the mystical capital of Britain. His work covers a 34 years of occult work wide range of transformational ideas from both western and eastern esoteric paths.
In this podcast, Paul discusses his theories on this interplane radio station – an intelligence in which people like Carl Jung, Aleister Crowley, Jack Parsons, and even Weston himself taps into. Carl Jung's "collective unconscious"
I have written about this type of interet before that consists of filaments in the dark matter that surrounds us in a paranormal type of etheric force field that we interact with like a radio station.
Paul goes deep into Jung, Crowley, and Parsons territory so you are not going to want to miss this special podcast broadcasting from the Gnostic Warrior interplane radio station!
Purchase Paul Weston's Books on Amazon
Subscribe to
The Gnostic Warrior Podcast
Or subscribe with your favorite app by using the address below
Gnostic Warrior On YouTube
More Gnostic Warrior Podcasts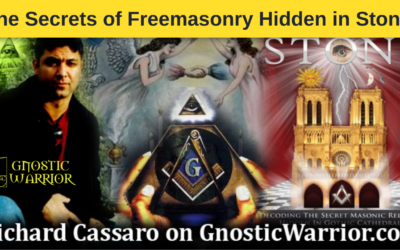 Today on Gnostic Warrior Radio, I have the pleasure of interviewing journalist, speaker, Freemason, and author of Written In Stone: Decoding The Secret Masonic Religion Hidden In Gothic Cathedrals And World Architecture, Richard Cassaro. Richard and I talk about the...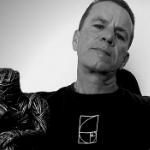 Moe is the founder of GnosticWarrior.com. He is a father, husband, author, martial arts black belt, and an expert in Gnosticism, the occult, and esotericism.