A Key to Free Yourself From the Matrix
Michael Feeley
Michael Feeley
My special guest today is an author and modern Gnostic, Michael Feeley. Michael gives us the key to use knowledge and wisdom to free yourself from our simulated reality.
Michael is a former UK police officer and now ancient code breaker who has authored 7 paperback books and several e-books on various esoteric subjects.
Michael's website: https://michael-feeley.com/
Donate to Moe on Patreon: https://www.patreon.com/moebedard
Listen to more podcasts @ https://gnosticwarrior.com/podcast
Gnostic Warrior On YouTube
More Gnostic Warrior Podcasts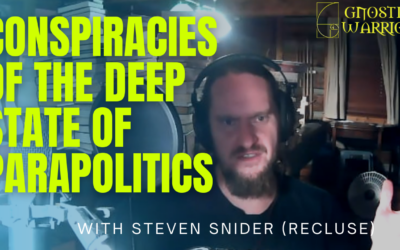 Conspiracies of the Deep State of ParapoliticsWelcome to a new episode of the Gnostic Warrior Podcast where I interview author and podcaster, Steven Snider AKA Recluse.Steven operates the VISUP blog where he has published his research and podcasts for over the last...