A meteor, Google and war conspiracy news report for those of you who enjoy a good con-spirit-cy.
Meteorite 'caused mysterious boom in Nicaragua' – Asteroid fragment thought to have caused large crater and loud noise but uncertainty remains as no streak of light seen in sky
Nicaragua's government said that a mysterious boom heard in the capital was made by a small meteorite that left a crater in a wooded area near Managua's airport.
Government spokeswoman Rosario Murillo said on Sunday that a committee formed by the government to study the event determined it was a "relatively small" meteorite that "appears to have come off an asteroid that was passing close to Earth".
Murillo said Nicaragua would ask international experts to help local scientists in understanding what happened.
The crater left by the meteorite has a radius of 12 metres and is 5 metres deep, said Humberto Saballos, a volcanologist with the Nicaraguan Institute of Territorial Studies who was on the committee. He said it was still not clear if the meteorite disintegrated or was buried.
Great Comet of 1811

At the midpoint of War and Peace, Tolstoy describes the character of Pierre observing this "enormous and brilliant comet […] which was said to portend all kinds of woes and the end of the world". The comet was popularly thought to have portended Napoleon's invasion of Russia (even being referred to as "Napoleon's Comet")[9] and the War of 1812, among other events. In 2012 the Off-Broadway musical Natasha, Pierre and the Great Comet of 1812 by Dave Malloy opened to wide acclaim; the musical chronicles the romantic plot of Natasha, Anatole and Andrei, culminating in Pierre's witnessing of the comet.[10]
The year 1811 turned out to be particularly fine for wine production, and merchants marketed 'Comet Wine' at high prices for many years afterwards. The film Year of the Comet, a 1992 romantic comedy adventure film, is based on this premise and tells the story of the pursuit of a contemporarily discovered bottle of wine from the year of the Great Comet bottled for Napoleon. The film stars Penelope Ann Miller, Tim Daly and French film legend Louis Jourdan (his last film before retiring to the south of France, which is known for its wine making).[11](WIKIPEDIA)
Leo Tolstoy
Born Lev Nikolayevich Tolstoy
September 9, 1828
Yasnaya Polyana, Russian Empire
Died November 20, 1910 (aged 82)
Astapovo, Russian Empire
Occupation Novelist, short story writer, playwright, essayist
Language Russian, French
Nationality Russian
Period 1852–1910
Notable works War and Peace
Anna Karenina
A Confession
The Kingdom of God Is Within You
Resurrection
Count Lev Nikolayevich Tolstoy (Russian: Лев Никола́евич Толсто́й, pronounced [lʲef nʲɪkɐˈlaɪvʲɪt͡ɕ tɐlˈstoj] ( listen); 9 September [O.S. 28 August] 1828 – 20 November [O.S. 7 November] 1910), also known as Leo Tolstoy, was a Russian writer, philosopher and political thinker who primarily wrote novels and short stories. Tolstoy was a master of realistic fiction and is widely considered one of the greatest novelists of all time. He is best known for two long novels, War and Peace (1869) and Anna Karenina (1877). Tolstoy first achieved literary acclaim in his 20s with his semi-autobiographical trilogy of novels, Childhood, Boyhood, and Youth (1852–1856) and Sevastopol Sketches (1855), based on his experiences in the Crimean War. His fiction output also includes two additional novels, dozens of short stories, and several famous novellas, including The Death of Ivan Ilyich, Family Happiness, and Hadji Murad. Later in life, he also wrote plays and essays.Tolstoy is equally known for his complicated and paradoxical persona and for his extreme moralistic and ascetic views, which he adopted after a moral crisis and spiritual awakening in the 1870s, after which he also became noted as a moral thinker, social reformer, and Georgist[1]. His literal interpretation of the ethical teachings of Jesus, centering on the Sermon on the Mount, caused him in later life to become a fervent Christian anarchist and anarcho-pacifist. His ideas on nonviolent resistance, expressed in such works as The Kingdom of God Is Within You, were to have a profound impact on such pivotal twentieth-century figures as Mohandas Gandhi,[2] Martin Luther King, Jr.,[3] and James Bevel.(WIKIPEDIA)
leo tolstoy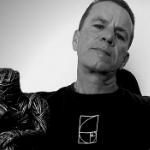 Moe is the founder of GnosticWarrior.com. A website dedicated to both the ancient and modern teachings of Gnosticism.