Podcast: Play in new window | Download (Duration: 54:25 — 49.8MB) | Embed
Subscribe: Apple Podcasts | Google Podcasts | Spotify | Stitcher | Email | RSS | Subscribe to the
This news saddens me. I regret to inform the friends and fans of Lloyd Pye, that this great man has passed away. Today is a sad day.
I had interviewed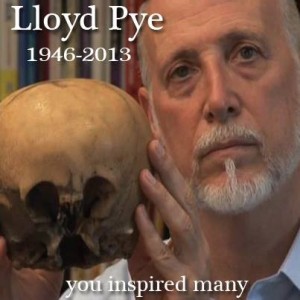 Lloyd a few months ago; he was an awesome man who was doing some ground breaking research.
RIP Lloyd!
This message was made by Lloyd's nephew and was passed from Michael Tsarion to me. Lloyd Pye passed away at approximately 6:15 PM CT USA December 9th. Lloyd was surrounded by family and died in his mother's arms. The family is asking for privacy at this time as we deal with the loss. We will post additional information in the near future.
Thank you to all of his friends and fans for your support, prayers and love. He loved you all deeply.
In this interview below, Lloyd tells the world that the Starchild Skull is 100% alien, and he also eloquently explains his Intervention Theory, human origins, and that the earth may have been terraformed. His fields of expertise include the origins of human life, of alien reality, and of hominoid (bigfoot, yeti, etc.) reality.