The question when obtaining money in this world is, "Are you willing to sell your soul or not in order to get it?"
Here is a great Pink Floyd music video from the 80's called, 'Money' from their 1973 album, "Dark Side of the Moon" that talks about this very thing.
Pink Floyd – Money (Official Music Video) from BigDaddyAEL1964 on Vimeo.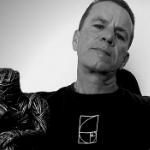 Moe is the founder of GnosticWarrior.com. A website dedicated to both the ancient and modern teachings of Gnosticism.