Madonna has often been accused of being a member of the Illuminati by conspiracy theorists.
In a recent interview with Rolling Stone about her new album, Rebel Heart, she discussed her new Kanye West produced song 'Illuminati' and the accusation of her being a member of this notorious secret society.
Madonna said, "It was a song I'd written back in March or April. People often accuse me of being a member of the Illuminati and I think in today's pop culture the Illuminati is perceived as a group of powerful, successful people who are working behind the scenes to control the universe. Not people with consciousness, not people who are enlightened."
"But the thing is, I know who the real Illuminati are, and I know where that word comes from."
She added, "The real Illuminati were a group of scientists, artists, philosophers, writers, who came about in what is referred to as the Age of Enlightenment… So when people refer to me as a member of the Illuminati, I always want to say thank you. Thank you for putting me in that category."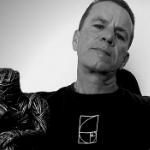 Moe is the founder of GnosticWarrior.com. A website dedicated to both the ancient and modern teachings of Gnosticism.