The mother of a cold-blooded killer told police that her son had suffered from mental issues and she believed he was possessed by a demon so she took him to a priest in Tulsa, Oklahoma to have it removed.
Apparently, the exorcism did not work or was not performed because Kevin Ray Miller allegedly shot his ex-girlfriend, Caitlin Harmon who was married to another man in the head as she watched a movie on Netflix on her phone.
Oklahoma police said that the suspect had spent his free time before the murder watching videos on YouTube and he also bought a satanic Bible off of Amazon before performing satanic rituals in his backyard.
Miller confessed to police that on the morning of the murder that he was seeing faces and hearing voices.
According to media reports, the killer was in a custody battle with his ex-girlfriend and he told police that he had killed her because she did not want to be with him and he was jealous of what she had.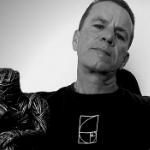 Moe is the founder of GnosticWarrior.com. He is a father, husband, author, martial arts black belt, and an expert in Gnosticism, the occult, and esotericism.