A viral video is circulating online featuring an Inside Edition reporter confronting the high-rolling Christian Televangelist, 82-year-old Kenneth Copeland about a disturbing statement he made in 2016 about why he does not like to fly in commercial planes. (full video below)
At the time Copeland referred to flying with "other people" that it is like "long tubes full of a bunch of demons." (video below)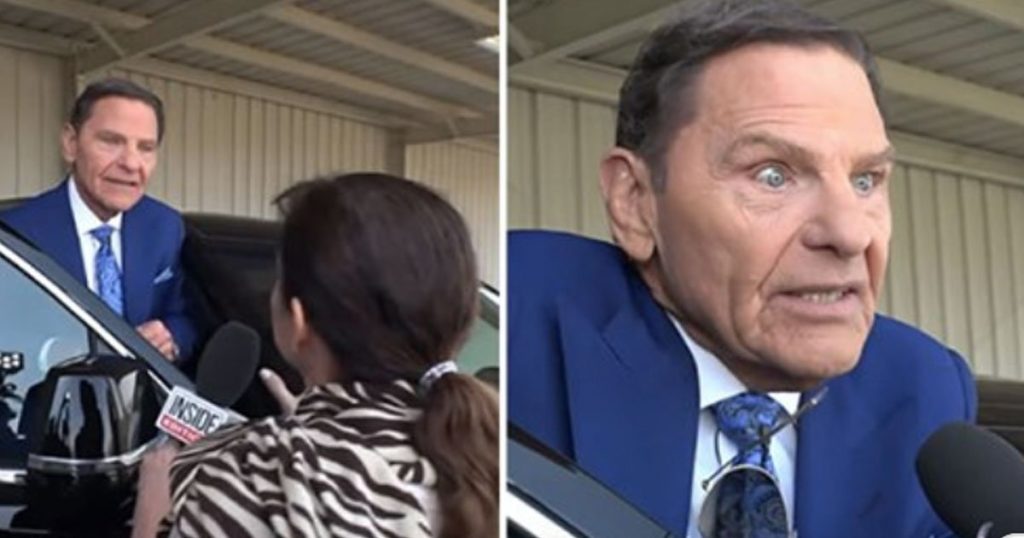 It should be needless to say that a lot of people were offended by the millionaire preachers unsettling remarks, but they were.
There are many Americans who think that preachers like Copeland who are making ungodly sums of money off their ministries are disingenuous but many more people think that they are simply con artists fleecing their week minded followers out of 10-20% of their income.
When you see Kenneth Copeland buy a Gulfstream V jet from filmmaker Tyler Perry as he did in 2018, it makes you wonder if these guys are just slick salesmen who happen to get rich by selling "their brand" of the Christian Faith to unsuspecting or should we truthfully say, ignorant followers.
At the time of the purchase, Copeland's ministries did not disclose what they paid for the jet, but the price range is from $6 million on the very low end to as much as $12 million on the high end.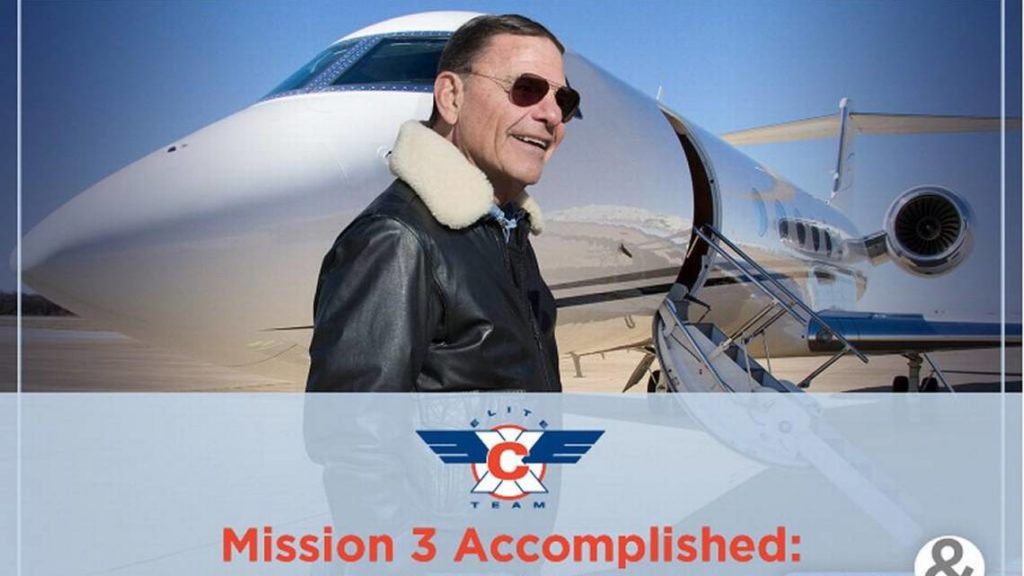 He joins the high-flying ranks of celebrities such as Jim Carrey, John Travolta, and rapper Soulja Boy, all of whom are said to own or have owned one of the highest performance private jets in the world, according to the Daily Mail.
We could call him the king (false prophet) of the "Prosperity Gospel" and he is damn proud of it for hell's sake.
In 2016, when talking about their use of private jets as a luxury means of travel, televangelists Kenneth Copeland and Jesse Duplantis, they argued that commercial planes are full of "a bunch of demons" that will bog down their busy schedules with prayer requests. (Washington Times)
Here is the video starting at 2:40 showing the segment that got Copeland a lot of bad press and ill will from the public.
The conversation took place during one of Copeland's "Believer's Voice of Victory" television programs. In the episode, Duplantis recalled a story where he was on a plane and had to unbuckle his seat belt to speak to God and Coplenad quickly interjects by saying.
"You couldn't have done that over an airline. Stand up and say, 'What did you say, Lord?'"
Duplantis, almost on cue, agrees, "No, sir, no way."
"You can't do that," Mr. Copeland said. "This is so important and those of you that are just now coming into these things in the first place: Jesse and I and others … the world is in such a shape, we can't get there without [private jets]. We've got to have them."
"That's why we are on that airplane. We can talk to God," he said. "Now, Oral [Roberts] used to fly airlines. But, even back then it got to the place where it was agitating his spirit. People coming up to him, he had become famous, and they wanted him to pray for them and all that. You can't, you can't manage that today. This dope-filled world, and get in a long tube with a bunch of demons. And it's deadly."
"It works on your heart, it really does," Mr. Duplantis agreed.
"So anyway, I wanted to make that clear so the devil can't lie to you and say, 'See them there preachers spending all that money, just fat cats riding around.' No, we're not; we're in business," Mr. Copeland assured viewers. "We're in soul business here. We got a dying world around us. We got a dying nation around us and we can't even get there on an airline."
These comments back from 2016 obviously offended many people, or as the rich televangelists call them demons, but since these millionaires often control their media and interviews, no one could question them until Lisa Guerrero was able to confront Copeland this past week.
Ironically, she was able to find him after he landed his Gulf Stream Jet at a Texas airport.
A viral video is hitting the web showing the reporter questioning the Christian televangelist.
In the video, she asks him point blank why he made the statement about flying commercial planes and people are demons. Copeland the appears to become instantaneously angry with a contorted face and pointing his finger angrily at her in what I and many people online are calling "an evil manner."
These are some of the screenshots I took of Kenneth Copeland right after the question was posed and you can see his go from fake smiles and pleasantries to literally in a split second, his whole demeanor changes.
Isn't it rather peculiar how the compound word "demeanor" has the word demon in it?
Almost as if his true "hidden character" comes to the surface with his face full of makeup for the world to witness.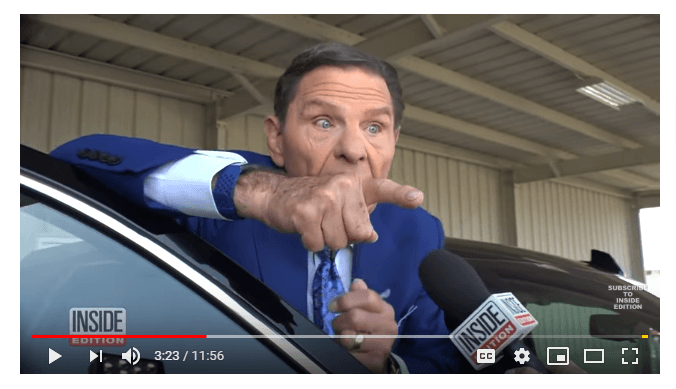 The eyes, the hair dye job, makeup, and the plastic surgery make the madness more riveting.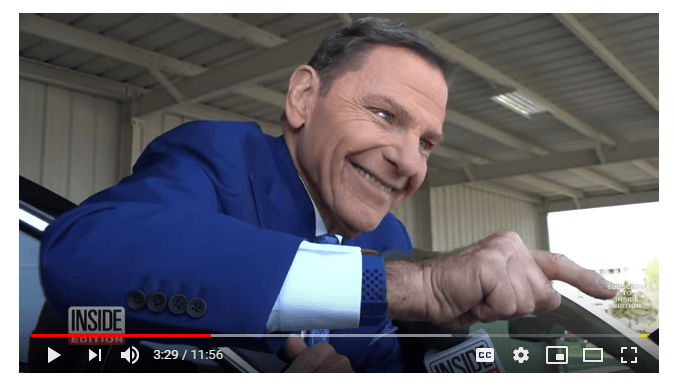 Here is the full video of the confrontation.
The video starts with reporter Lisa Guerrero running up to the SUV that televangelist Kenneth Copeland is getting into. Her first question sets the tone that gets even more freaky as the interview goes on.
In the video, creepy Copeland compliments the interviewer's eyes, attempts to stop the interview to pray for guidance, professes his wife's love for Inside Edition and refers to the reporter herself as "Inside Edition," "sweetheart" and "baby" and attempts to explain why he called airline passengers "demons."
When Guerrero asked him about saying that he doesn't fly commercial because he doesn't "want to get into a tube with a bunch of demons." "Do you really believe that human beings are demons?" she asked. Copeland responded as he pointed his finger at her, "No, I do not and don't you ever say I did,"
Someone on Twitter said it best;
have you ever interviewed a man with cool, calm focus while he is losing his mind, telling you he likes your eyes, and calling you baby? @4lisaguerrero has ⬇️ https://t.co/QfxQ2JGUEJ

— karyn spencer (@KarynSpencer) June 1, 2019
The internet is now on fire over Copeland's strange and what some are calling demonic behavior. In fact, a lot of people are making comments calling him the demon and even the head prince, Satan.
These comments seem to outweigh any good comments 10,000 to one.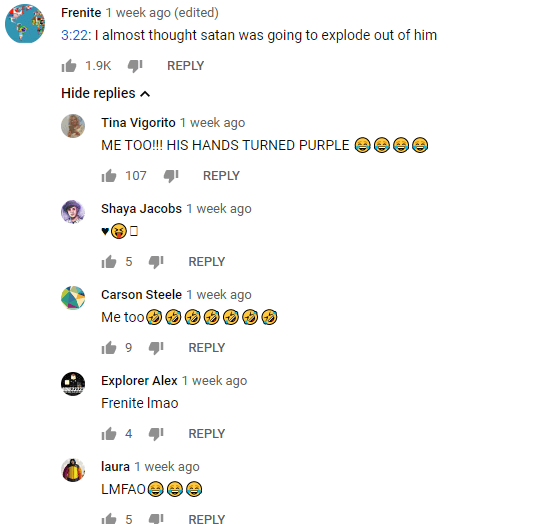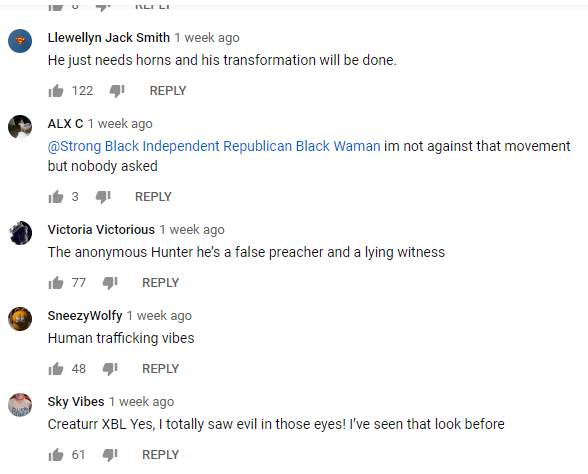 On Kenneth Copeland's website the question is posed:
Q: Can Christians have demons?
A:Certainly no man that has made Jesus Christ the Lord of his life can have both a demonic spirit and the Holy Spirit in his human spirit. The same man, however, may have a demonic spirit influencing his body and mind.
Satan has no access to our spirit. He can only attack the believer in the mental or physical realm. We, as believers, attack him in the spiritual realm. Even though we live in a body, we are not limited to physical weapons. Second Corinthians 10:4 states, "For the weapons of our warfare are not carnal, but mighty through God to the pulling down of strongholds." Use the Word and he will flee every time!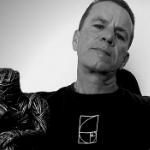 Moe is the founder of GnosticWarrior.com. He is a father, husband, author, martial arts black belt, and an expert in Gnosticism, the occult, and esotericism.