Jan Irvin, Nazi's, Freemasons, and Occult History
JOE ATWILL
Joe Atwill
Author Joe Atwill is my special guest today for a live Gnostic Warrior Podcast. Joe talks about his recent fallout with Jan Irvin, Freemasons, Nazis, CIA, and the Occult.
Atwill of Jan; "OK it is kind of crazy because he's claiming that the CIA is sending you know basically hundred people after him. Well look if the CIA didn't like you, they wouldn't need to send a hundred people after you. This would be a simple project."
He is the author of Caesar's Messiah – a 2005 book which Atwill argues that the New Testament Gospels were written as wartime propaganda by scholars connected to the Roman imperial court of the Flavian emperors: Vespasian, Titus and Domitian. According to Atwill, the biblical character Jesus Christ is a typological representation of the Roman Emperor Titus.
Joe's website: http://www.ceasarsmessiah.com
Donate to Moe on Patreon: https://www.patreon.com/moebedard
Gnostic Warrior On YouTube
More Gnostic Warrior Podcasts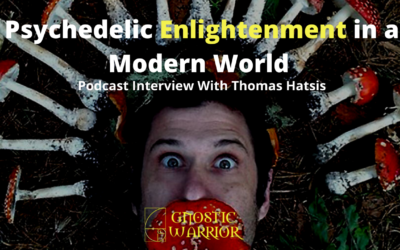 Thomas Hatsis In this episode of the Gnostic Warrior Podcast, I have the pleasure of interviewing author, and historian of psychedelia, Thomas Hatsis. Tom is an expert in witchcraft, magic, Western religions, contemporary psychedelia, entheogens, and...