People who have reported about haunted homes claim to suffer from literally the same mental and neurological symptoms as the health effects of toxic mold exposure. Effects that modern science has verified causes very similar problems to haunting episodes such as severe psychosis, hallucinations, anxiety, and depression.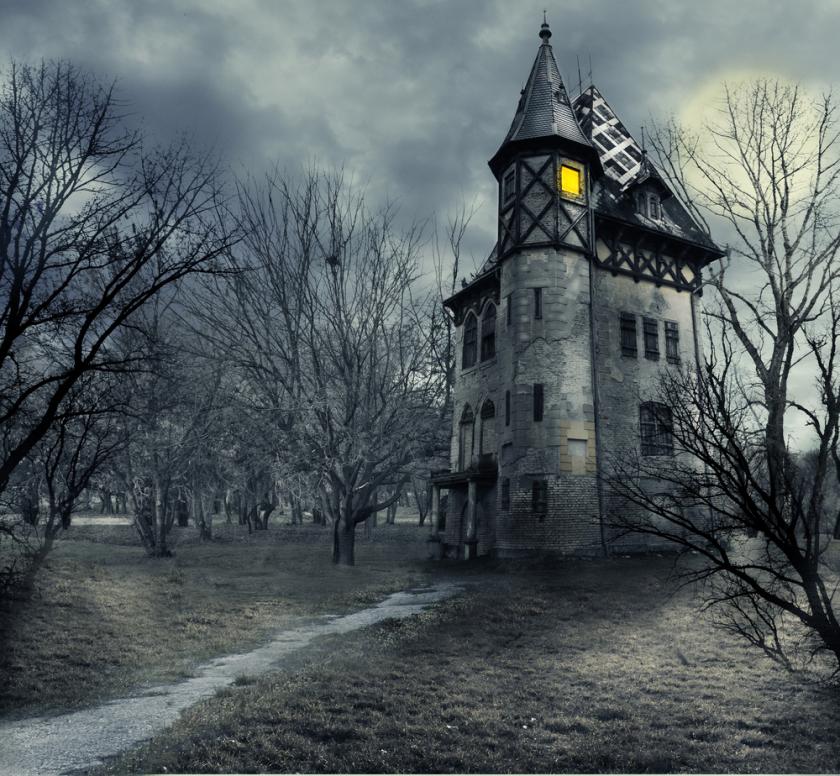 These hidden links between haunted homes and toxic mold were actually researched for the first time back in 2015 by a team of scientists from Clarkson University led by Associate Professor of Civil & Environmental Engineering Shane Rogers.
Rogers and his team began studying the links between exposure to toxic indoor molds and psychological effects in people because hauntings are associated with structures that are prime environments to harbor molds or other indoor air quality problems that cause similar psychosis.
In fact, they reported that the more sensitive you are to mold, the more likely you may think you're up against a poltergeist.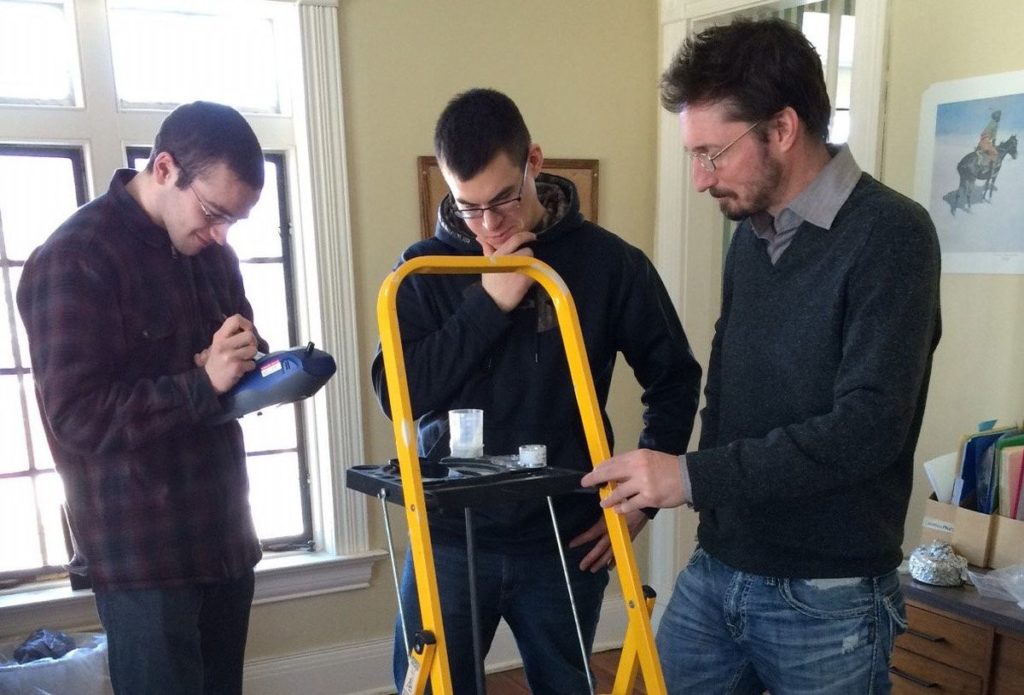 "Hauntings are very widely reported phenomena that are not well-researched. They are often reported in older-built structures that may also suffer poor air quality. Similarly, some people have reported depression, anxiety and other effects from exposure to biological pollutants in indoor air. We are trying to determine whether some reported hauntings may be linked to specific pollutants found in indoor air."
Rogers and his students had tested the air quality in several reportedly haunted places around the North Country, including the Frederic Remington Art Museum in Ogdensburg, N.Y. By comparing these samples to samples from places with no reported hauntings, the researchers hope to identify factors unique to the haunted locations.
They are looking for commonalities in the mold microbiome in the places believed to be haunted compared to the controls, as well as analyzing the types of toxic molds that may cause psychological effects in humans.
Rogers says he is a longtime fan of ghost stories and his goal is not to debunk the legends but to instead provide insight on why certain places are perceived to be haunted.
"What I do hope is that we can provide some real clues as to what may lead to some of these phenomena and possibly help people in the process," he said.
What I find VERY interesting is that when you research more into this in our modern time of 2019 you cannot find the results of the study and or any new developments from Clarkson University and or Shane Rogers.
It's as if this research went dark or what I think was purposely shelved by the Deep State for International security reasons.
But connections between haunted houses and mold illness can be found much later if you research the deep web.
For example, in 1992, an outbreak of sporotrichosis fungal infections in Oklahoma had occurred as the result of moldy hay bale props in a Halloween haunted-house. The study began after an increase in the incidence of sporotrichosis in a dermatology practice at a military installation in southwestern Oklahoma.
Infected patients had maintained hay bales in a Halloween haunted house and the fifth patient had visited the house once. The researchers determined that this outbreak was associated with stored hay or hay bales harvested in the US plains states."
The researchers concluded, "Contact with hay should be recognized as a risk factor for infection with Sporothrix schenckii."
Yeah, do not mess with moldy hay!
The U.S. National Park Service in Rome, New York has issued warnings to people with severe allergies and asthma are cautioned to consider their participation in haunted environments such as the most haunted places in the Mohawk Valley, Fort Stanwix. The National Park Service warns;
"Families who wish to spend the night at the fort will be sleeping in a rustic setting on straw beds and in areas with dirt floors.
People with severe allergies and asthma are cautioned to consider their participation in this event overnight because of the mold, mildew, dust and straw, and should contact the park for more information or concerns. Please bring your sleeping bags and pillows, flashlights, and blankets to lie over the straw beds."
In 2003, two studies were done called, "An investigation into alleged 'hauntings'," which explored the psychological mechanisms that underlie this apparent evidence of 'ghostly' activity. The experiments took place at two locations that have a considerable reputation for being haunted-Hampton Court Palace (Surrey, England) and the South Bridge Vaults (Edinburgh, Scotland).
Both studies involved participants walking around these locations and reporting where they experienced unusual phenomena. Results revealed significantly more reports of unusual experiences in areas that had a reputation for being haunted. This effect was not related to participants' prior knowledge about the reputation of these areas.
However, the location of participants' experiences correlated significantly with various environmental factors, including, for example, the variance of local magnetic fields and lighting levels. These findings strongly suggest that alleged hauntings may not necessarily represent evidence for 'ghostly' activity, but could be, at least in part, the result of people responding to 'normal' factors in their surroundings."
A survey by Pew Research Center in 2009 estimated that approximately 29% of Americans believe they have felt in touch with a dead person, 18% had been in the presence of a ghost or was it just paranormal parasites seeking to eat them that they could not see?
65% of Americans told Pew they believe in the supernatural such as reincarnation, spiritual energy, yoga as spiritual practice, the "evil eye," astrology, connecting with the dead, consulting a psychic or experiencing a ghostly encounter. And 49% say they've had "a religious or mystical experience."
I have written and spoken about the various health effects of mold for the last several years after my family and son had experienced what could be called hauntings, outlandish nightmares, and disturbances in various houses we had stayed in that also happened to have toxic mold.
I'm also a mold inspector and remediator who inspects many homes a week in San Diego County, California. I can tell you that without a doubt that once mold takes over a home, that property is now occupied by another entity hell-bent on killing and eating everything in sight.
In all these homes I have visited, you can smell and feel the stench of darkness and death in the air.
After you have experienced the presence of trillions of mold spores and their mind inducting toxins, enough times, you can intuitively feel them around you. Each time I come to one of these properties, I immediately know what I will find once I take the first breath of air and get in tune with the environment.
Photo caption: From left to right, Clarkson University undergraduate environmental engineering students Thomas M. O'Rourke '16 and Daniel C. Schwab '15 work with Associate Professor of Civil & Environmental Engineering Shane Rogers to sample air quality in buildings associated with alleged ghost activity. The researchers are studying the possible links between reported hauntings and toxic indoor molds associated with psychosis.
SOURCES:
My sources are linked to above and can be found on Google so please do not be lazy and do your own research if you'd like the sources.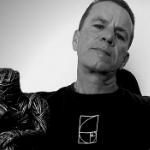 Moe is the founder of GnosticWarrior.com. He is a father, husband, author, martial arts black belt, and an expert in Gnosticism, the occult, and esotericism.