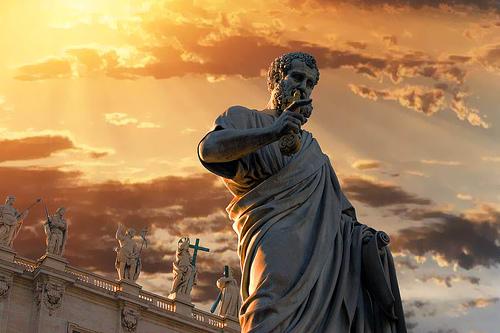 (Updated 7/2/2013) – As the great gnostic Jesus said in the Gospel of Thomas; "Know what is in front of your face, and what is hidden from you will be disclosed to you. For there is nothing hidden that will not be revealed. And there is nothing buried that will not be raised."
The bible is filled with hidden esoteric Gnostic teachings and allegories on Gnosticism. However, to the uninitiated, these secret mysteries remain hidden and they are not revealed to those that simply do not have a pure heart or motives in their quest for truth.
This ancient policy of light and truth is as old as we conscious humans are. It is just the natural order of nature in which we humans must adhere to these natural laws which govern our bodies (DNA), minds and souls.
Many people are unaware that some of the most famous early Gnostics had actually helped form the religion of Christianity and also found the Catholic Church. Gnostics like Simon the Sorcerer or Simon the Magician, in Latin Simon Magus, who is more commonly known today as Saint Peter. Irenaeus had said he was one of the founders of gnosticism and according to Bible scholars such as Barbara Thiering and Hans Jonas, Simon Magus was also one  of the founders of the Gnostic Church.
Saint Peter is now the Rock of the Catholic Church in which we find his "title" also has secret hidden meaning contained within, and the Catholic Church is essentially an esoteric gnostic christian church. This same said priesthood had then wrote one of the best esoteric gnostic books in history called the "New Testament or New Law."
There is a lot of hidden esoteric gnosticism contained within the scriptures and below I have included some examples of gnostic bible verses in order to help you see the light of these secret mysteries such as in 1 Corinthians 2:7 – "But we impart a secret and hidden wisdom of God, which God decreed before the ages for our glory" and in John 8:32  – Then you will know the truth, and the truth will set you free."
GNOSTIC BIBLE VERSES
Hosea 4:6 – My people are destroyed for lack of knowledge; because you have rejected knowledge, I reject you from being a priest to me. And since you have forgotten the law of your God, I also will forget your children.
Proverbs 24:5 – A wise man is full of strength, and a man of knowledge enhances his might,
Proverbs 15:14 – The heart of him who has understanding seeks knowledge, but the mouths of fools feed on folly.
Proverbs 1:29 – Because they hated knowledge and did not choose the fear of the Lord.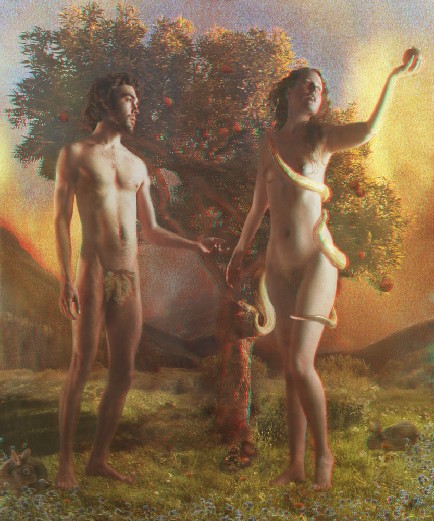 Genesis 2:17 – But of the tree of the knowledge of good and evil you shall not eat, for in the day that you eat of it you shall surely die."
Proverbs 27, 7 – The full soul loatheth an honeycomb; but to the hungry soul every bitter thing is sweet
Proverbs 14, 6 – A scorner seeketh wisdom and findeth it not; but knowledge is easy unto him that understandeth.
Proverbs 2:1-22 – My son, if you receive my words and treasure up my commandments with you, making your ear attentive to wisdom and inclining your heart to understanding; yes, if you call out for insight and raise your voice for understanding, if you seek it like silver and search for it as for hidden treasures, then you will understand the fear of the Lord and find the knowledge of God. …
Psalm 119:66 – Teach me good judgment and knowledge, for I believe in your commandments.
Proverbs 1:22 – "How long, O simple ones, will you love being simple? How long will scoffers delight in their scoffing and fools hate knowledge?
1 Corinthians 12:8 – For to one is given through the Spirit the utterance of wisdom, and to another the utterance of knowledge according to the same Spirit, Wisdom
Proverbs 2:10-11 –  for wisdom will come into your heart, and knowledge will be pleasant to your soul; discretion will watch over you, understanding will guard you,
Proverbs 1:7  – The fear of the LORD is the beginning of knowledge; fools despise wisdom and instruction.
Job 28:28  – And he said to man,'Behold, the fear of the Lord, that is wisdom,  and to turn away from evil is understanding.'"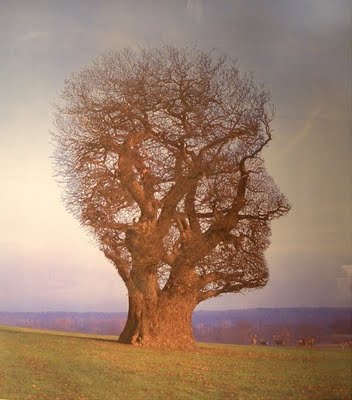 James 1:5  – If any of you lacks wisdom, let him ask God,who gives generously to all without reproach, and it will be given him.
Daniel 2:21  – He changes times and seasons;  he removes kings and sets up kings;he gives wisdom to the wise and knowledge to those who have understanding;
Psalm 119:66 – Teach me good judgment and knowledge, for I believe in your commandments.
Proverbs 16:22 – Good sense is a fountain of life to him who has it, but the instruction of fools is folly.
Proverbs 1:5 – Let the wise hear and increase in learning, and the one who understands obtain guidance,
Ecclesiastes 7:12 – For the protection of wisdom is like the protection of money, and the advantage of knowledge is that wisdom preserves the life of him who has it.
Biblical Example of Praying for Wisdom- Solomon
1 Kings 3:5-12  – At Gibeon the LORD appeared to Solomon in a dream by night, and God said, "Ask what I shall give you." And Solomon said, "You have shown great and steadfast love to your servant David my father, because he walked before you in faithfulness, in righteousness, and in uprightness of heart toward you. And you have kept for him this great and steadfast love and have given him a son to sit on his throne this day. And now, O LORD my God, you have made your servant king in place of David my father, although I am but a little child. I do not know how to go out or come in.  And your servant is in the midst of your people whom you have chosen, a great people, too many to be numbered or counted for multitude.
Give your servant therefore an understanding mind to govern your people, that I may discern between good and evil, for who is able to govern this your great people?" It pleased the Lord that Solomon had asked this. And God said to him, "Because you have asked this, and have not asked for yourself long life or riches or the life of your enemies, but have asked for yourself understanding to discern what is right, behold, I now do according to your word.
Behold, I give you a wise and discerning mind, so that none like you has been before you and none like you shall arise after you.
GNOSTIC QUOTES FROM THE BOOK OF REVELATION –
I am Alpha and Omega, the beginning and the end, the first and the last. – Revelation, 22. 13
"The Amen, the true and faithful witness." Rev. i. 14.
Behold, he cometh with clouds; and every eye shall see him, and they also which pierced him: and all kindreds of the earth shall wail because of him. Even so, Amen. I am Alpha and Omega, the beginning and the ending, saith the Lord. – Revelation, 1. 7
Behold, I stand at the door, and knock. – Revelation, 3. 20
I was in the Spirit on the Lord's day, and heard behind me a great voice as of a trumpet. – Revelation, 1. 10
"And to the angel of the church in Laodicea write: 'The words of the Amen, the faithful and true witness, the beginning of God's creation. "'I know your works: you are neither cold nor hot. Would that you were either cold or hot! So, because you are lukewarm, and neither hot nor cold, I will spit you out of my mouth. For you say, I am rich, I have prospered, and I need nothing, not realizing that you are wretched, pitiable, poor, blind, and naked. I counsel you to buy from me gold refined by fire, so that you may be rich, and white garments so that you may clothe yourself and the shame of your nakedness may not be seen, and salve to anoint your eyes, so that you may see. … – Revelation 3:14-22
What thou seest, write in a book, and send it unto the seven churches which are in Asia. – Revelation, 1. 11
Being turned, I saw seven golden candlesticks. – Revelation, 1. 12
His head and his hairs were white like wool, as white as snow; and his eyes were as a flame of fire; And his feet like unto fine brass, as if they burned in a furnace; and his voice as the sound of many waters. And he had in his right hand seven stars: and out of his mouth went a sharp two-edged sword: and his countenance was as the sun shineth in his strength. And when I saw him, I fell at his feet as dead. – Revelation, 1. 14
I am he that liveth, and was dead; and, behold, I am alive for evermore, Amen; and have the keys of hell and of death. – Revelation, 1. 18
I have somewhat against thee, because thou hast left thy first love. – Revelation, 2. 4
Be thou faithful unto death, and I will give thee a crown of life. – Revelation, 2. 10
OTHER GNOSTIC BIBLE VERSES –
John 1:14 – And the Word became flesh and dwelt among us, and we have seen his glory, glory as of the only Son from the Father, full of grace and truth.
Proverbs 2:6  – For the LORD gives wisdom, and from his mouth come knowledge and understanding.
James 1:5 – If any of you lacks wisdom, he should ask God, who gives generously to all without finding fault, and it will be given to him.
1 Kings 3:12 –  I will do what you have asked. I will give you a wise and discerning heart, so that there will never have been anyone like you, nor will there ever be.
Nehemiah 7:5 – So my God put it into my heart to assemble the nobles, the officials and the common people for registration by families. I found the genealogical record of those who had been the first to return. This is what I found written there:
2 Corinthians 1:20 – For no matter how many promises God has made, they are "Yes" in Christ. And so through him the "Amen" is spoken by us to the glory of God.
Job 22:22 – Accept instruction from his mouth and lay up his words in your heart.
Job 32:8 – But it is the spirit in a man, the breath of the Almighty, that gives him understanding.
Psalm 51:6 – Surely you desire truth in the inner parts; you teach me wisdom in the inmost place.
Ecclesiastes 2:26 – To the man who pleases him, God gives wisdom, knowledge and happiness, but to the sinner he gives the task of gathering and storing up wealth to hand it over to the one who pleases God. This too is meaningless, a chasing after the wind.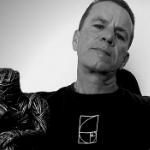 Moe is the founder of GnosticWarrior.com. He is a father, husband, author, martial arts black belt, and an expert in Gnosticism, the occult, and esotericism.