Here is an old news story from The Washington times on July 13, 1908, about the discovery of fourteen giant skeletons that were over nine feet tall in Santa Monica Beach, California.
The skulls have the formation of an Indian head with high cheek bones, and other pronounced characteristics. In every case the teeth are practically intact.
Three perfect specimens were brought to Santa Monica for exhibitions, and scientists who have examined them say they are undoubtedly hundreds of years old.
However, later they would mysteriously disappear…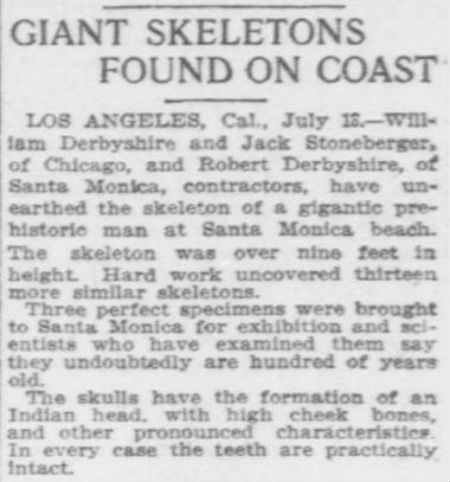 SOURCE: The Washington times. Washington D.C. July 13, 1908, Last Edition, Page 12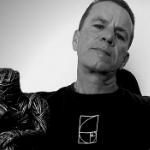 Moe is the founder of GnosticWarrior.com. He is a father, husband, author, martial arts black belt, and an expert in Gnosticism, the occult, and esotericism.