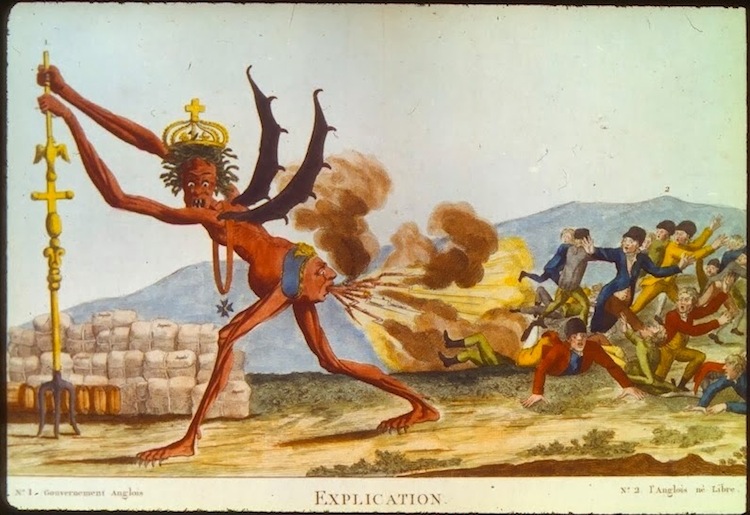 "But I resist the devil, and often it is with a fart that I chase him away." – Martin Luther
Devils, demons, and farts are a common theme that you will find all throughout history.
One of the most famous depictions of farts comes from Canto XXI of Dante's Inferno. The passage describes a scene in which a band of demons gathers to escort Dante and Virgil through the fifth pocket of Malebolge and their leader salutes them with a fart.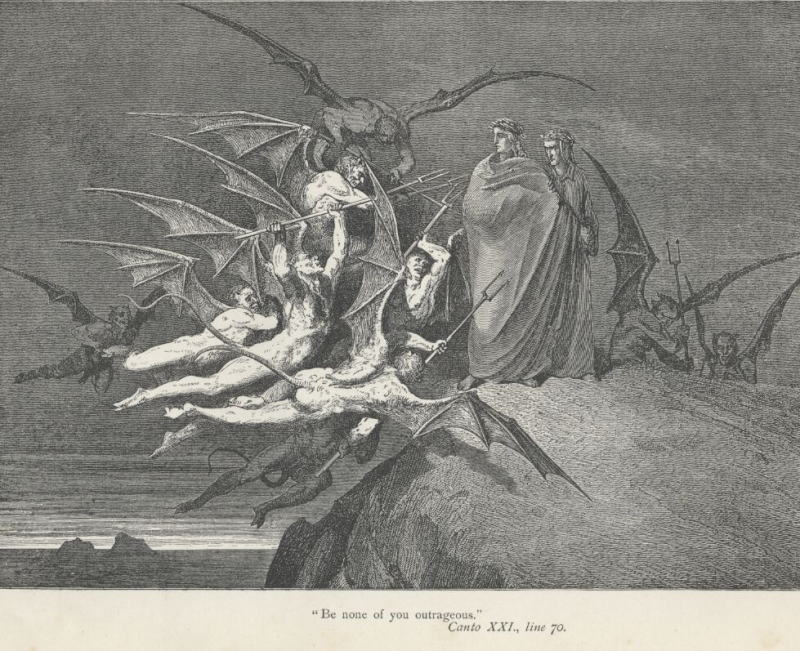 The passage reads in Latin:Per
Per l'argine sinistro volta dienno;
ma prima avea ciascuna la lingua stretta
coi denta, verso lor duca, per cenno;
ed elli avea del cul fatto trombetta. (XXI, 136–9)
[They made left face on the bank; but first each had bit his tongue toward their leader, as a salute, and he of his ass had made a trumpet.]
Suzanne Magnanini, an associate professor in the Department of French and Italian at the University of Colorado at Boulder had said this about Dante's infamous fart-scene: "In medieval Italy the demonic anus functioned as a locus for the generation of sinners' souls." She says that in the Scrovegni chapel in Padua, Giotto depicted the devil as eating sinners while defecating others into hell. Similar images could be found ion the walls of churches and abbeys in Bologna, Modena, Pisa, and San Gimignano.
The word pumpernickel comes from "devil's fart" in German. Pumper means "to fart" and nickel is a "devil" or "goblin."
We can even say that hell smells like a stinky fart.
You see, a fart is said to smell like burning sulfur and is often referred to in the Bible as "brimstone", and is a symbol of perpetual torment and destruction. This is where the Devil is said to dwell with his demonic minions.
If you study the word brimstone, you will find that is just an alternative name for sulfur and the Old French word Sulfur is derived from the Latin sulphur, meaning "to burn". Brimstone, is derived from the Old English (Saxon) Brenne-stone and is also called, quia igne accenditur;  a stone that burns or a burning stone.
A fart, also called gas, "passing wind" or flatulence, is caused by the internal buildup of gasses that are formed during the process of digestion and respiration. These gasses are mostly made up of sulfur, nitrogen, and carbon dioxide related compounds which contribute to the intensity of the fart's smell.
There is a simple secret alchemical message here embedded in the stories of devil and demon farts. Control your body's alchemical energies while you live by not turning into a lil Satan so they do not turn into harmful gasses that lead to devil farts and eventually into a perpetual hellish torment in these same gasses when you die.
Here are some old and new images of devilish and religious iconic farts for you to pass wind, I mean pass the time….
These first few images and descriptions are from Earlymusicmuse.com.Top left: Another pair of trumpets played by one windy man, from a Book of Hours, Flanders, 14th century. Top right: An ape trumpeting wind into the appropriate orifice, from Le Livre de Lancelot du Lac, France, 13th century. Bottom: Why is this bishop pointing to heaven while naked? Why is he talking to this fulsomely farting monk? From the Gorleston Psalter, Norfolk, England, c. 1310–1324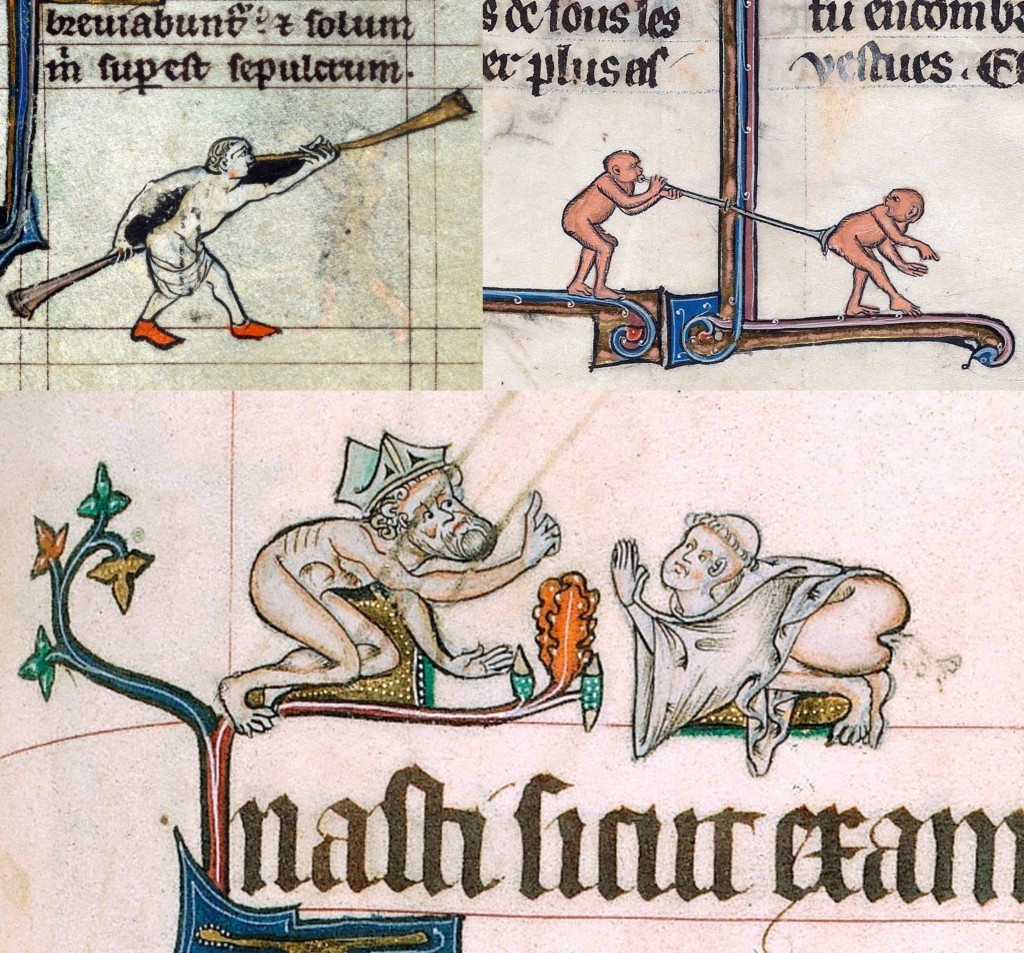 Two woodcuts by Lucas Cranach the elder. Left, The Birth and Origin of the Pope showing a female demon excreting a pontiff, and right, Papal Belvedere, showing two Germans farting at the pope and his papal bull.
Part of the hell panel of Hieronymous Bosch's triptych, The Garden of Earthly Delights, c. 1500, with details depicting bum notes. In the middle we see a sinner's buttocks used as a score by a frog/man hybrid dressed as a church precentor or cantor. (The music, lacking a clef and with no distinct note values, is meaningless.) On the right we see a sinner made to carry a huge bombard/bumbard/shawm across his back, while he plays a fife with flatus = flatulence.

Henry II had a servant called Roland the Farter whose owned land in Norfolk for the task of appearing before the king every Christmas and performing 'a leap, a whistle and a fart.' (Latin bumbulum)
Recently, a lawyer in Pitesti, Romania, sued an Orthodox bishop and four priests for failing to exorcise the "flatulent demons" from his home. You probably read that right, but let me rephrase for clarity. He's suing several priests for not getting rid of his fart devils.
An American Christian Pastor with Holy Fire Ministries, Bert Farias, had said in 2014 that the reason why people are homosexual is because they are possessed by fart demons. He claims that once a person chooses to be gay, it opens them up to engaging in 'unclean demonic practices'. And then once that happens, they are possessed by foul-smelling demons that even pigs will not tolerate. Maybe he should rename his ministry to "Holy Fart Ministries?"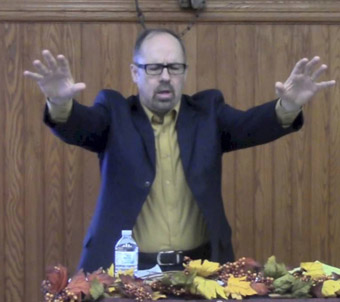 Here is an image of the Golden Bull Fart Sculpture This is the work named "What You see Might Not Be Real" and displayed in a latest art exhibition in a Beijing art gallery. Chinese artist Chen Wenling made it to dig at the global financial crisis. The strong and farting bull represents Wall Street (in Chinese slang, to fart mean to bluff or lie). And the man being shoved into the wall is Bernard Madoff who was sentenced to 150 years in prison because of Ponzi schemer.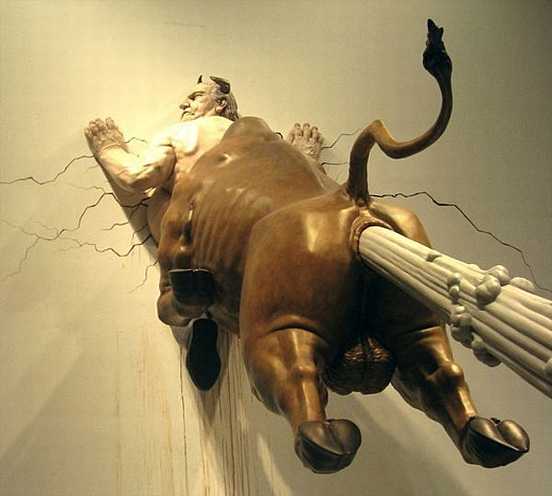 SOURCES: