Here is another media story about an alleged case of demon possession at a school in the Dominican Republic. The story is from 2011 and is part of my ongoing research into demons and demon possession.
According to the DominicanRepublicOnline.com, three female students had caused what evil demons like to do, cause chaos by turning over desks, fighting with teachers, which turned their classes into rooms of confusion with the students screaming and running crazily.
The incident occurred at the Portsmouth Secondary School this morning turned into chaos when students began screaming and running aimlessly.
Eyewitnesses and locals claim that it was a case of "demonic possession".
DominicanRepublicOnline.com had written, "An alleged eyewitness saw one female student running down the main road to the school screaming. She was rescued by another young lady, and the two fell on top one another on the ground screaming. They then got up and continued down the street screaming as teachers and other students attempted to calm the two.
Another young lady who was being prayed for after violently attacking a teacher knelt calmly on the ground then suddenly attacked the teacher who was praying for her and other students close by. She also threw a chair at a male student.
Teachers were in panic at the sporadic violent outbursts of these students and one could note the fear and confusion on the faces of the students as some fled the scene in disbelief muttering "demonic possession".
Read more at the Source Link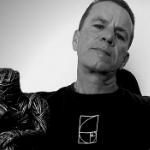 Moe is the founder of GnosticWarrior.com. He is a father, husband, author, martial arts black belt, and an expert in Gnosticism, the occult, and esotericism.