"They control everything here including the sun, that's why it's always dark. They can't stand the light." – Dr. Schreber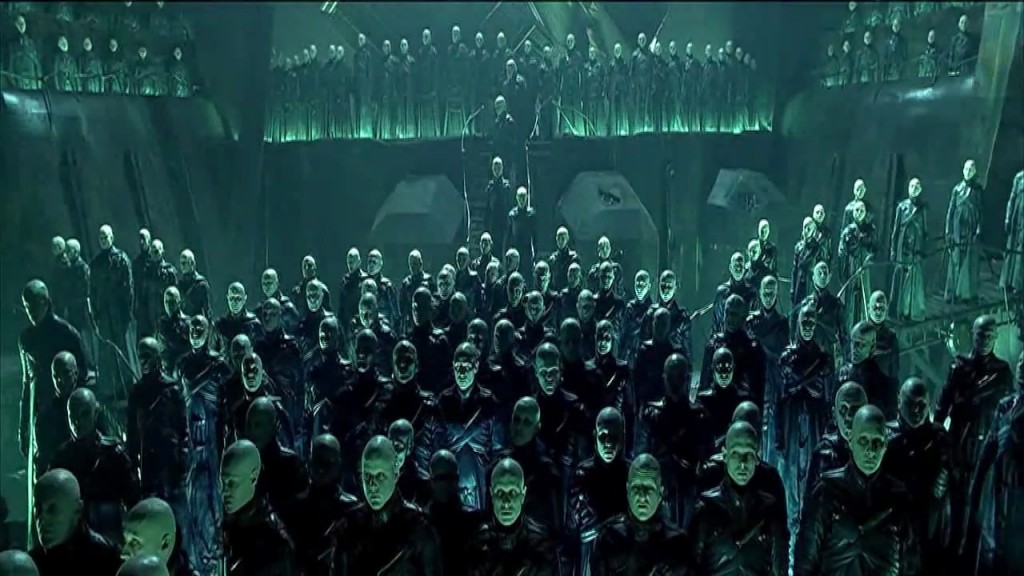 In the 1998 film, Dark City (IE: Dark Mind, Reptilian Brain = Parasite Left Brain), is about a group known as the "Strangers" (Archons, Fallen Angels) who live in the underworld (hell, unconscious mind) and are able to keep their parasitic grip on its human hosts above ground through a giant head (Satan, Devil, Great Serpent).
They are said to be an ancient parasitic alien race that is on the verge of extinction who seem to have unfathomable mental powers.
The main character, John Murdoch (Rufus Sewell) awakens in a hotel bathtub, suffering from amnesia (iGnosis/ignorance) and discovers the bloody horror scene of a corpse of what can be called a Satanically murdered (sacrificed to the demonic fungi) woman along with a bloody knife. He flees just as the Strangers show up to investigate the room.
The Strangers pursue Murdoch who eventually discovers that he has the Gnostic mind powers—which the Strangers also possess, and refer to as "tuning"—and he manages to use these powers to escape from them.
Murdoch meets Dr. Daniel Schreber (Kiefer Sutherland), who has the special Gnosis (knowledge) about the Strangers and he is also a bit crazy (schizophrenic). The mental capacity of Dr. Schreber gives him the inherent ability to see into their world. He explains to Murdoch that the Strangers are endangered extraterrestrial parasites who use humans as their hosts.
Dr. Schreber describes their abilities to alter physical reality like that of parasitic fungi/molds. The Doctors says in the film;
"They had mastered the ultimate technology – the ability to alter physical reality by will alone".
They are telepathically connected to each other as "they share one group mind".
They are most active at night, where the Strangers stop time and physically rearrange the city as well as changing people's identities and memories. Having a hive mind, the Strangers have been experimenting with humans to analyze their individuality in the hopes that some insight might be revealed that would help their race survive.
It is interesting to note that the Strangers are most active when the people of the city are asleep or unconsciousness. The same thing can be said about parasitic organisms that reside in the human body who are most active at night to a global population is almost totally unaware of these interdimensional parasites that reside in their own bodies.
The crazy doctor writes about what he calls little men who are a few millimeters in height and are "invading his body because of his power."
Schreber then says, "On some nights the souls finally dripped down onto my head, in a manner of speaking, in their hundreds if not thousands, as "little men". I always warned them against approaching me, since I had become aware of the immensely increased power of attraction of my nerves."
Another parasitic fungi/molds parallel is how the Strangers are able to manipulate the people of "Dark City" through this hive mind by working in unison to control the unconscious projections of its inhabitants. The Strangers have the ability to manipulate the unconscious humans and Dark City through a type of hive mind or collective conscious apparatus that is symbolized with a gigantic head with a clock inside.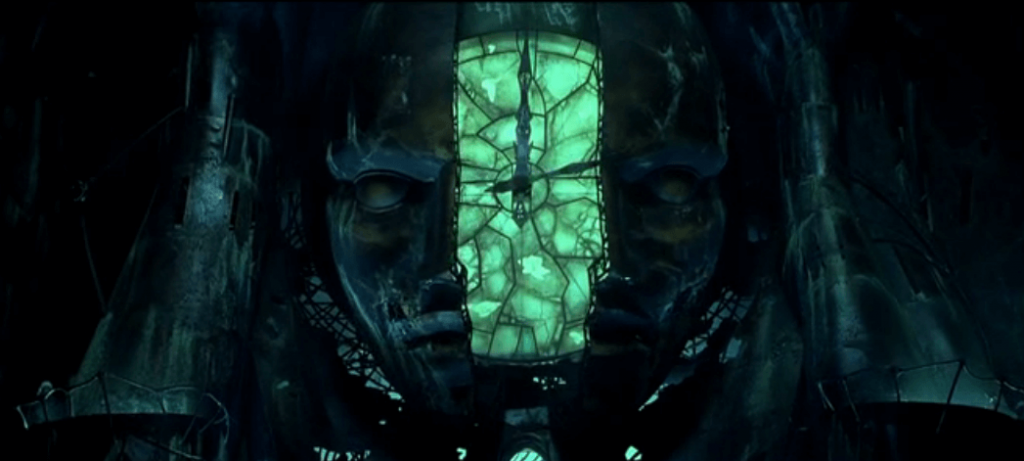 This massive head is employed at night by the parasitic demons when the people of Dark City are sleeping AKA unconscious. This parasitic ability is observed during one scene when the Strangers conduct a tuning experiment with their collective will-power through the massive head, which opens to a clock at 9 p.m., which eventually turns to midnight.
Through this massive head, the Strangers create false memories (maya) for its unconscious slaves who are now controlled by the Strangers.
The main character, Murdoch's task is to reawaken to who he truly is and activate his Gnostic abilities in order to escape the mind control grip of the Strangers (Archons) by exiting Dark City (Labirynth/Matrix) and defeating their leader AKA the Minotaur (Satan, Devil – AKA The Gigantic Head of the Fungi).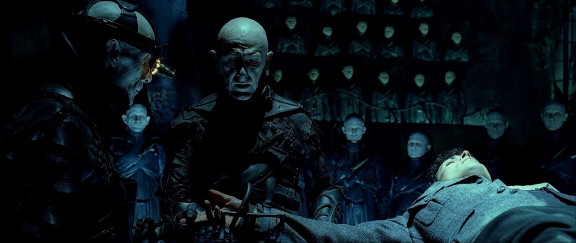 Apparently, Murdoch is some type of Gnostic Warrior who is able to Gno (know) the Strangers (Archons) and discover the Revelations that the city as an enormous space habitat (Fungi/Dark Matter) surrounded by a force field.
The Strangers bring the Gnostic Warrior, Murdoch to their home (fungal colony) beneath the city and force Dr. Schreber to imprint Murdoch with their collective memory (Fungi Gnosis), believing Murdoch to be the final result of their experiments. Schreber instead injects Murdoch with the memories (Gnosis) of his childhood where he learned who these Strangers were and how to defeat them using his genetic Gnostic abilities.
The Strangers use the bodies of dead people as vessels to move around. You can recognize them by their pale skin, and big bald heads. Their choice of clothing generally consists of a long black trench coat, black fedora, gloves, and boots, which give them a menacing appearance. Beneath their coats, they wear black leather suits of unique design made of different black leather pieces held together with a number of intricate straps, belts, and laces.
In the original form, they are bluish gelatinous tadpole-like creatures. Across the body section, they have a rounded mouth with lots of teeth and lots of tentacles.
They usually don't use weapons, they can easily lift and throw a person several meters away with their telekinetic powers or make people sleep with telepathic ones. Their powers seldom fail them but if they do – for example, if for some inexplicable reason their opponent happens to be immune to them – they resort to somewhat cruder weapons, such as knives.
Even when inhabiting the human host, The Strangers have an aversion to water and light. When sprayed with water they burn and turn to dust, so if you mix these ingredients the nightmare starts to fade away.
Now that Murdoch has fully awakened to his illuminating Gnosis, he frees himself and goes to war with the Strangers, defeating their leader Mr. Book (Ian Richardson) in what can be described as a spiritual battle high above the city.
Murdoch defeats their leader Mr. Hand and informs him that the Strangers have been searching in the wrong place—the mind—to understand humanity. Murdoch turns the habitat toward the star (Jupiter) it had been turned away from, and the city experiences sunlight (illuminating phosphorus) for the first time.
The spiritual man has become the Messiah using the self-illuminating (alkalizing) power of the light (phosphorus) to kill off the remaining Strangers (fungi) and is liberated from Dark City.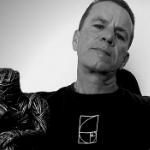 Moe is the founder of GnosticWarrior.com. He is a father, husband, author, martial arts black belt, and an expert in Gnosticism, the occult, and esotericism.