Here is one of my latest walk and talks where I discuss the Gnostic idea of the "counterfeit spirit" and how it relates in modern time to the demonic fungi.
A science of mind control that I know can be quantified and measured.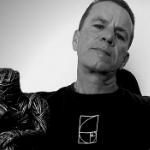 Moe is the founder of GnosticWarrior.com. A website dedicated to both the ancient and modern teachings of Gnosticism.