The Greek geographer, Strabo had said on the visit to Athens of the British Druid astronomer Abaris (Hebrew Rabbi):
"He came not clad in skins like a Scythian, but with a bow in his hand, a quiver hanging on his shoulders, a plaid wrapped about his body, a gilded belt encircling his loins, and trousers reaching down from the waist to the soles of his feet.
He was easy in his address; agreeable in his conversation; active in his dispatch and secret in his management of great affairs; quick in judging of present accuracies, and ready to take his part in any sudden emergency; provident withal in guarding against futurity; diligent in the quest of wisdom; fond of friendship; trusting very little to fortune, yet having the entire confidence of others, and trusted with everything for his prudence.
He spoke Greek with a fluency that you would have thought that he had been bred up in the Lyceum; and conversed all his life with the academy of Athens. This visit oft was long remembered at Athens."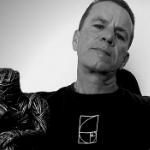 Moe is the founder of GnosticWarrior.com. A website dedicated to both the ancient and modern teachings of Gnosticism.