"Hey there! Are you single? Do you feel that there is nobody vibrating on your frequency?" – Awake Dating
Hell, the facts are we live in the land of sin and money (not milk and honey). A place with a checkerboard floor where as long as it makes a buck, and the slaves can sleep as the walk and get their sex on, then anything is game.
In this capitalist game controlled by the foreign owned Fed and TPTB, they say that the riches are in the niches, and dating websites are no exception to this capitalist rule.
You will find that there are literally a gazillion dating websites for all types of people people of all races, political preferences, sexual fetishes and just about anything under the sexual sun.
For example, there are niche dating sites for people who love Bernie Sanders, Christians, senior citizens, gay people, black people, married swingers, cheaters, toy boys, cougars, millionaires and the list can go on and on and on….
Now, we can add to the list a cool new dating website for truthers and conspiracy theorists. Those of us who are awake among the Sleeple!
The site welcomes you with the following video and audio:
"Hey there! Are you single? Do you feel like nobody is vibrating on your frequency? Or do Sleeple just not get you?
Welcome to Awake Dating! – Where you can meet real people, with real awareness. Who just like you, deserve someone to face the truth with.
Awake Dating – Wake up to a better tomorrow together!
All Membership Passes now include complimentary Awake Social Beta Pass…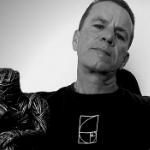 Moe is the founder of GnosticWarrior.com. He is a father, husband, author, martial arts black belt, and an expert in Gnosticism, the occult, and esotericism.