America's modern brand of neoliberalism faces serious backlash from France, which has recently declared war on American ideas that "corrupt society." President Emmanuel Macron and many of his top officials have spoken out against the extreme liberal ideas originating from American campuses in recent months and accuse left-leaning intellectuals of justifying Islamism and terrorism.
The French government announced this week that it would be investigating its universities looking into academic research and people who are pushing social sciences from American universities and contribute to undermining French society such as "Islamo-leftist" tendencies.
This news is not surprising because Islamist terrorists have killed more than 250 French people over the last few years, including the beheading of school teacher Samuel Paty who showed students in a civics class caricatures of the prophet, and in recent months three people who were at a Church basilica in Nice.
Frances minister of higher education, Frédérique Vidal, said this week that the state-run National Center for Scientific Research would manage the investigation into the "totality of research underway in our country," singling out post-colonialism.
In a previous interview, Ms. Vidal stated that the investigation would focus on "Islamo-leftism" — a controversial term embraced by some of Mr. Macron's leading ministers to
"Islamo-leftism corrupts all of society and universities are not impervious," Ms. Vidal said, adding that some scholars were advancing "radical" and "activist" ideas. Referring also to scholars of race and gender, Ms. Vidal accused them of "always looking at everything through the prism of their will to divide, to fracture, to pinpoint the enemy."
Ms. Vidal cited the "anti-separatism" law in France, which restricts religious freedom, overriding the 1905 secularism law. The law focuses on the right to association, as all associations are kept under constant threat of dissolution for their members' actions. The new bill's sponsor, Interior Minister Gerald Darmanin, said the aim is to stop "an Islamist hostile takeover targeting Muslims," and he has stressed that "we are not fighting against a religion."
In an interview defending the bill, Prime Minister Jean Castex made reference to a high school student "reciting [Quranic] verses while closing their ears in music class," as the archetypal enemy that the French Republic is facing.
The bill contains 51 provisions such as ensuring that public service employees respect neutrality and secularism while protecting them against threats or violence. For example, Article 9 of the charter states that the "denunciation of alleged State racism" will be considered an act of "defamation." In an act of victim-blaming, the document even says that speaking about state racism "exacerbates both anti-Muslim hatred and anti-France hatred." It also seeks to ban mosques from engaging in "political speeches about foreign conflicts."
One of the main methods that the French government will ensure that people comply with the law will be through incentives and fines. For example, any French citizen who receives state funds will need to sign a "contract of Republican commitment" ensuring they honor French values and this money must be paid back if the contract is broken.
Meaning, there will be no more free money and food from the country that these French dissidents condemn as they seek free handouts and government assistance from the very government, people, and traditions that these thankless people then attack after they enjoy the free food and shelter.
As expected, news of the investigation into Leftist extremism and the new law has faced serious backlash from Frances leading liberal establishment that sees this as a threat to their free speech and livelihoods built upon teaching and living upon these neoliberal ideas and terroristic ideals.
The President of Sorbonne University, Jean Chambaz compared the search for ideas of "Islamo-leftism" to the campaign by the Nazis and Action Française against communism and the Jews in the 20th century. According to  TRT World, "Dr. Farid Hafez, an Austrian political scientist at the Department of Political Science and Sociology at the University of Salzburg, says French policies towards Muslims is an attempt at "domestication."
"The French Charter of Imams signals to Muslims that they have to fully assimilate and have no right to be free human beings with dignity," Hafez said to TRT World.
What neoliberals are calling a Nazi campaign to silence them is actually being implemented by many European governments around the world who are cracking down on the political radicalization and the corruption of the youth in their respective countries.
For example, Social Democrats have thrown Spanish rapper Pablo Hasél into prison for denouncing the monarchy, and in the United Kingdom, a new "freedom of speech" commission said it would impose financial penalties on universities that allow protests against academics tied to the government.
Will laws like this be coming to the United States of America who is also a strong ally of the French government?
I believe the recent political infighting, corruption, and Capital riots are a big clue that a law like this will be coming down the pike for neoliberal Americans who are the originators of this extreme brand of Leftism. Unscientific and nontraditional ideas that these teachers and media pundits are pushing have infected every nook and cranny of our culture as it unduly influences and corrupts our children.
I pray to God, my ancestors, and any God-fearing and loving Masons to stand with France against these neoliberals and their rotting Leftist ideas as they spit upon our traditions, religions, laws, and lives, which they seek to destroy one good soul at a time.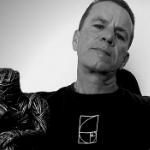 Moe is the founder of GnosticWarrior.com. He is a father, husband, author, martial arts black belt, and an expert in Gnosticism, the occult, and esotericism.