A group of warriors from Brazil's indigenous Ka'apor tribe tracked down illegal loggers in the Amazon, tied them up, stripped them and beat them with sticks. Ka'apor warriors expedition the jungle to search for and expel them from the Alto Turiacu Indian territory.
Source: International Business Times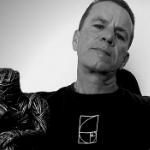 Moe is the founder of GnosticWarrior.com. A website dedicated to both the ancient and modern teachings of Gnosticism.