Agenda 21 is a real plan that is going to change the world as we know it. Agenda 21 is a non-binding, voluntarily implemented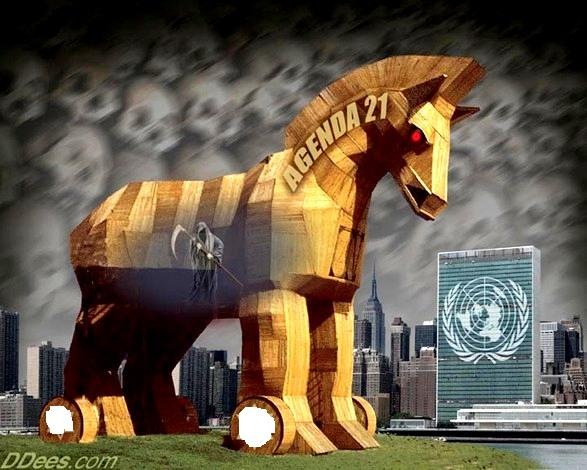 action plan of the United Nations with regard to sustainable development.
The United States is a signatory country to Agenda 21, but because Agenda 21 is a legally non-binding statement of intent and not a treaty, the United States Senate was not required to hold a formal debate or vote on it. It is therefore not considered to be law under Article Six of the United States Constitution.
President George Bush was one of the 178 heads of government who signed the final text of the agreement at the Earth Summit in 1992,[13][14] and in the same year Representatives Nancy Pelosi, Eliot Engel and William Broomfield spoke in support of United States House of Representatives Concurrent Resolution 353, supporting implementation of Agenda 21 in the United States.
In the United States, over 528 cities are members of ICLEI, an international sustainability organization that helps to implement the Agenda 21 and Local Agenda 21 concepts across the world. The United States has nearly half of the ICLEI's global membership of 1,200 cities promoting sustainable development at a local level.[9] The United States also has one of the most comprehensively documented Agenda 21 status reports.[17] In response to the opposition, Don Knapp, U.S. spokesman for the ICLEI, has said "Sustainable development is not a top-down conspiracy from the U.N., but a bottom-up push from local governments".[16]
The Arizona Chamber of Commerce and Industry successfully lobbied against an anti-sustainable development bill in 2012, arguing "It would be bad for business" as it could drive away corporations that have embraced sustainable development.
READ MORE @ http://en.wikipedia.org/wiki/Agenda_21
SOME MORE GREAT VIDEOS ON AGENDA 21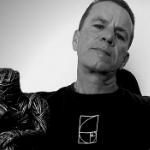 Moe is the founder of GnosticWarrior.com. He is a father, husband, author, martial arts black belt, and an expert in Gnosticism, the occult, and esotericism.