p. i
ILLUSTRATIONS
—OF—
MASONRY
—BY—
ONE OF THE FRATERNITY
Who has devoted Thirty Years to the Subject.
"God said, Let there be Light, and there was Light."
Copyright Secured.
Printed for the Proprietor,
CAPT. WM. MORGAN'S
EXPOSITION OF
FREEMASONRY,
Republished with the addition of engravings, showing the Lodge-room Signs. Grips and Masonic Emblems.
Chicago: Ezra A. Cook Publications
[1827]
Scanned, proofed and formatted at sacred-texts.com by John Bruno Hare, April 2009. This text is in the public domain in the US because it was published prior to 1923.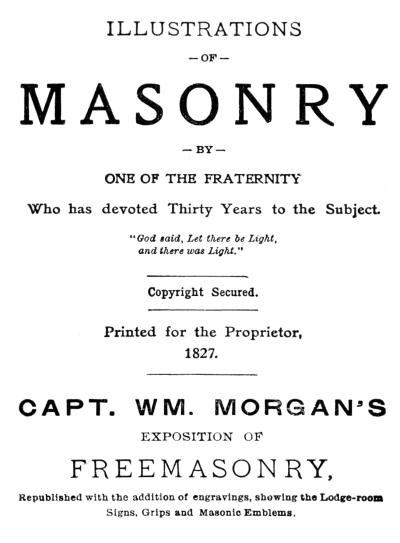 Title Page
---
Next: Verso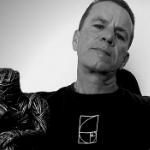 Moe is the founder of GnosticWarrior.com. He is a father, husband, author, martial arts black belt, and an expert in Gnosticism, the occult, and esotericism.