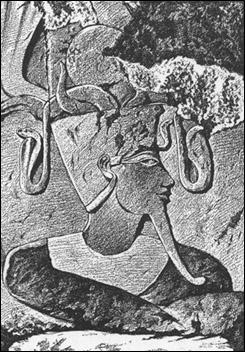 "The Amen, the true and faithful witness," Rev. i. 14.
Amon (Ammon, Amun or Amen) is "The Hidden One" who is "King of the Gods," and the "Lord of the Thrones" of the visible and the invisible worlds. The "Creator God" who was the mysterious soul of the universe which reveals itself in light. Amon is the light, creator, builder and grand architect of the house and temple. Amon is the Hi-Ram, and those of you that are familiar with Freemasonic allegories and history, can relate Amon to the Hiram Abiff of Solomon's Temple.
"The Hidden One" who is "King of the Gods" and the "Lord of the Thrones" is not some God you will find outside of yourself in the heavens or carved onto an idolatrous stone by the grand architect of the Universe. Nor will you find this Grand Master inside of a Freemasonic lodge. Au contraire Solomon! This God is hidden deep within you and you must Know Thyself in order to find the mysterious Creator God who is the hidden one, King of Gods and the Lord of "Your" Throne.
The throne where King Amon is located is in Ammon's Horn or the hippocampus situated in your house, or what is more commonly called the head.

Isaiah 65:16  – Whoever invokes a blessing in the land will do so by the God of truth; he who takes an oath in the land will swear by the God of truth. For the past troubles will be forgotten and hidden from my eyes. (more…)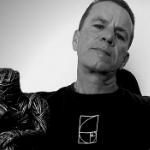 Moe is the founder of GnosticWarrior.com. A website dedicated to both the ancient and modern teachings of Gnosticism.