God's fingerprint is often referred to as the "Golden Ratio" (1.618) and is the 21st letter of the Greek alphabet, PHI [φ] that
appears all throughout nature of our world and the universe. It is the universal law of the divine number that ensures harmonious interrelations among all life, and the only number which both 'adds and multiplies simultaneously.' The golden ratio or phi is also called by other names such as the Fibonacci numbers, golden mean, divine mean, golden spiral, divine proportion or golden section.
The golden ratio simply appears to be the main source code that we can apply to all intelligent divine creation and is also the number assigned to man. It can be applied to almost all things in our world ranging from the bee honeycomb, nautilus shells, water, roses, sunflowers, snowflakes, music, architecture, art, the planets, galaxy, animals, symbol of Man, the microcosm, and DNA.
In the occult sciences the golden ratio has been known since the time of Greek master mathematician Pythagoras in the 5th and 6th centuries BC. Pythagoras and the Pythagoreans played their role as pioneers in their development of mathematics and for the application of mathematics to the concept of order (Livio,2002). They discovered that the golden ratio is symbolized by the ratios of line segments in a pentagram which is a five-pointed star drawn in one line, or a pentacle is the same star within a circle which both equal PHI. (more…)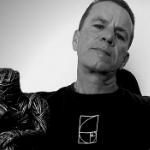 Moe is the founder of GnosticWarrior.com. A website dedicated to both the ancient and modern teachings of Gnosticism.