There are many people out there that are confused to the differences between the Left Hand Path (LHP) and Right Hand Paths (RHP). The facts are it is really simple to understand once you get educated. My hopes are that this article does this for you.
Please look at this pictures below where we have Madonna, Baphomet, our first President, George Washington and a Tarot Card all indicating AS ABOVE, SO BELOW. But also their hands signify the two different paths as well.
As you can see from the pictures above, you have the right hand pointing up and the left hand point down. The right hand is pointing to the light which is the right hand path to represent illumination and a higher consciousness. When you take this path, you choose the light. You are AS ABOVE, SO BELOW. (more…)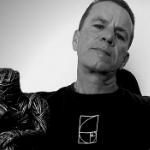 Moe is the founder of GnosticWarrior.com. A website dedicated to both the ancient and modern teachings of Gnosticism.