Sufi Freemasonry & the Path of the Heart
Salman Sheikh
Salman Sheikh
In this episode of the Gnostic Warrior Podcast, I have the pleasure of interviewing author, philosopher, and Freemason, Salman Sheikh.
Salman tells us what it is like to be a seeker who walks the path of Sufism and Freemasonry simultaneously. A journey that has taken him from the East to the West and from the West to the East in search of answers.
In this podcast, he talks about life in the U.S., Islam. Sufism, Freemasonry, Spirituality, Consciousness, understanding/unity between all races and religions as one human family.
Salman's email – 
Gnostic Warrior On YouTube
More Gnostic Warrior Podcasts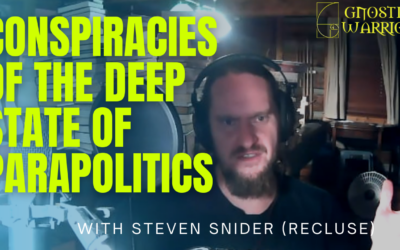 Conspiracies of the Deep State of ParapoliticsWelcome to a new episode of the Gnostic Warrior Podcast where I interview author and podcaster, Steven Snider AKA Recluse.Steven operates the VISUP blog where he has published his research and podcasts for over the last...