Chapter VII. Because of the need of brevity, it is enough to say that our Father C.R.C. was born in the year 1378 and departed at the age of 106, leaving to us the labor of spreading die doctrine of philosophic religion to the entire world. Our Fraternity is open to all who sincerely seek for truth; but we publicly warn the false and impious that they cannot betray or injure us, for God has protected our Fraternity, and all who seek to do it harm shall have their evil designs return and destroy them, while the treasures of our Fraternity shall remain untouched, to be used by the Lion in the establishment of his kingdom.
Chapter VII. We declare that God, before the end of the world, shall create a great flood of spiritual light to alleviate the sufferings of humankind. Falsehood and darkness which have crept into the arts, sciences, religions, and governments of humanity–making it difficult for even the wise to discover the path of reality–shall be forever removed and a single standard established, so that all may enjoy the fruitage of truth. We shall not be recognized as those responsible for this change, for people shall say that it is the result of the progressiveness of the age. Great are the reforms about to take place; but we of the Fraternity of R.C. do not arrogate to ourselves the glory for this divine reformation, since many there are, not members of our Fraternity but honest, true and wise men, who by their intelligence and their writings shall hasten its coming. We testify that sooner the stones shall rise up and offer their services than that there shall be any lack of righteous persons to execute the will of God upon earth.
Chapter VIII. That no one may doubt, we declare that God has sent messengers and signs in the heavens, namely, the i new stars in Serpentarius and Cygnus, to show that a great Council of the Elect is to take place. This proves that God reveals in visible nature–for the discerning few–signs and symbols of all things that are coming to pass. God has given man two eyes, two nostrils, and two ears, but only one tongue. Whereas the eyes, the nostrils, and the ears admit the wisdom of Nature into the mind, the tongue alone may give it forth. In various ages there have been illumined ones who have seen, smelt, tasted, or heard the will of God, but it will shortly come to pass that those who have seen, smelt, tasted, or heard shall speak, and truth shall be revealed. Before this revelation of righteousness is possible, however, the world must sleep away the intoxication of her poisoned chalice (filled with the false life of the theological vine) and, opening her heart to virtue and understanding, welcome the rising sun of Truth.
Chapter IX. We have a magic writing, copied from that divine alphabet with which God writes His will upon the face of celestial and terrestrial Nature. With this new language we read God's will for all His creatures, and just as astronomers predict eclipses so we prognosticate the obscurations of the church and how long they shall last. Our language is like unto that of Adam and Enoch before the Fall, and though we understand and can explain our mysteries in this our sacred language, we cannot do so in Latin, a tongue contaminated by the confusion of Babylon.
Chapter X. Although there are still certain powerful persons who oppose and hinder us–because of which we must remain concealed–we exhort those who would become of our Fraternity to study unceasingly the Sacred Scriptures, for such as do this cannot be far from us. We do not mean that the Bible should be continually in the mouth of man, but that he should search for its true and eternal meaning, which is seldom discovered by theologians, scientists, or mathematicians because they are blinded by the opinions of their sects. We bear witness that never since the beginning of the world has there been given to man a more excellent book than the Holy Bible. Blessed is he who possesses it, more blessed he who reads it, most blessed he who understands it, and most godlike he who obeys it.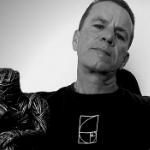 Moe is the founder of GnosticWarrior.com. He is a father, husband, author, martial arts black belt, and an expert in Gnosticism, the occult, and esotericism.