398:2 Vol. I. page xxii.
398:3 Gaultier, Verbo Manichæi, Sect. 3.
398:4 Einige original schriften des Illuminaten Ordens, welche bey dem gewesenen regierungsrath Zwack, durch vorgennommene haus visitation zu Landshut den 11 and 12 Octob. 1786, vorgefunden worden. Auf höchsten befehl seiner churfürstlichen Durchleucht zum druck befördert. München. Gedruckt bey Ant Franz churfl; hof-buchdrucker.
398:5 Nachrichten von weitern Original schriften, &c. &c.
398:6 Wer an der aechtheit dieser versammlung einen zweifel trägt, mag sich nur bey den hiesigen geheimen archiv melden, allwo man ihm die urschrifften selbst vorzulegen befehligen ist. München 26 März 1787.
399:7 p. 399 Philo's Endliche erklärung, &c. Page 96.
399:8 Original Writings, Vol. I. Let. 6, to Ajax.—Ibid. Let. 36 to M. C. Porcins—and the first Pages of the Critical History of the Degrees.
399:9 See Page 4, of this Volume.
399:10 I am also afraid that the difference that exists between the degrees of Rosicrucian, of which Mr. Robison is in possession, and those which I have mentioned, may give rise to argument. I answer, 1st. That I am acquainted with three degrees of Rosicrucians, very different in themselves; 2dly. That the Cathechisms, Questions, and Rituals for the same degree greatly differ in different countries: 3dly. That I have followed the works of Mr. L'Abbe Le Franc, which Mr. Robison has quoted: 4thly. That Mr. Robison allows the degree of Knights of the Sun as described by me to be similar to that which he is in possession of. Since the publication of my Second Volume, I have received an account of the same degree which coincides with what I had said, and this degree is a sufficient ground for all that Mr. Robison or myself have asserted on the attack carried on by Masonry against Religion and Governments.
---
Next: Spartacus-Weishaupt, Founder of the Illuminees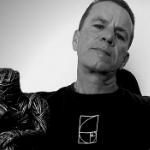 Moe is the founder of GnosticWarrior.com. He is a father, husband, author, martial arts black belt, and an expert in Gnosticism, the occult, and esotericism.