A 54-year-old New York man who was recently released from jail for murder jumped out of a freezer and threatened employees with a knife shouting, "Away from me, Satan!"
New York police said Carlton Henderson, 54, rushed out of the freezer at Sarabeth's Restaurant on the Upper West Side around 11 a.m. on Sunday, August 5 as he grabbed a knife and attacked employees who were able to disarm him.
Henderson then died on the ground after going into cardiac arrest.
In my opinion, perhaps the employee's brazen actions of illumination had subdued the dark demon possessing his body which caused it to flee. Thus leaving his corporeal body soulless.
Authorities identified the man as a suspected cold-case killer who had just been released from jail in Boston.
In June 2017, Henderson was indicted in St. Louis, Missouri, after investigators from a Boston cold case squad reopened the 1988 homicides of William Medina and Antonio Dos Reis where bullets found in the victims matched a gun owned by Henderson. Both victims were in their 20s.
Henderson was said to be released from jail because the case did not have a trial date, and Henderson's attorney had filed a motion to suppress evidence. The judge granted the motion and reduced his bail last week. as a consequence of that, authorities in Boston said. He was then released on his own recognizance August 1, four days before the attack.
Henderson's lawyer spoke with the Times and said he was really surprised by what happened because Henderson was very intelligent and did not seem psychotic;
"That's very foreign to my experience with the guy, and I represented him for over a year and met with him many times," John Amabile said. "My impression of him was that he was a very intelligent person who was very engaged as a client. I did not get the sense that he was psychotic or mentally ill or physically ill."
There is a reason for this.
Demon possessed people can go in and out of possession states when they are not in control of their central nervous systems giving them unadulterated access to the brain.
Kind of like a puppet…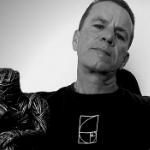 Moe is the founder of GnosticWarrior.com. He is a father, husband, author, martial arts black belt, and an expert in Gnosticism, the occult, and esotericism.