In this article, I'm going to detail a public statement made by The Satanic Temple in response to a news story a couple of weeks ago that involved Police in Florida busting two pre-teen girls in an alleged Satanic plot to kill their fellow middle-school students and drink their blood. Since there seems to be a Satanic controversy here in the U.S. just about every day, this story, like most of them quickly faded from the media spotlight.
Here is a picture of the Co-Founder of The Satanic Temple, Lucien Greaves.
One might falsely assume that this news of two pre-teens plan of human sacrifice and blood drinking appears to be a fiction story with a corny title like, "Harry Potter and the Satanic Goblet", but based on my research, this story is real and some high-profile Satanists like Greaves are bit worried.
Apparently, his organization is trying to convince the public that they have nothing to do with the alleged pre-teen Satanic perpetrators and it looks like they are doing everything they can to stop a new revival or what some are calling the "New Satanic Panic" revival as we witnessed during the 1980's.
I believe the reason is that as I mentioned in my previous article, I'm sure other concerned parents and some law enforcement agencies across the country are wondering;
"Where in the hell did these children get this knowledge about Satan, human sacrifice, and drinking human blood?"
They had to get it somewhere, right?
Personally, while I do not speak for any Satanic organization and I'm not an active Satanist, I feel that it was smart for them to distance themselves from these lunatics because, in my opinion, there appears to be a new revival brewing right now of the old Satanic Panic of the 1980's.
The facts are that demented people have been murdering people and are claiming to be either demon possessed and or to worship Satan. I know because I research these stories of mayhem, murder, demons, and Satan every day for my blog and future podcasts.
Hell, they come out just about every week.
The Satanic Temple had issued this statement to Rolling Stone Magazine;
"I'm sure it will be established that these girls held no active role in any established form of religious Satanism, the major sects of which today are non-theistic, humanistic, and anti-superstitious," Lucien Greaves, spokesperson and co-founder of the Satanic Temple says. "Their distorted perspective of what Satanism is, and their apparent supernatural belief in what Satan wants, is almost certainly the product of a Christian upbringing, possibly an attempt at the tired 'the devil made us do it' defense."
Greaves claims these criminals are the products of a "Christian upbringing, possibly an attempt at the tired 'the devil made us do it." That may be so, but what is a fact and people should understand is that the very concept of Satan and the tradition of this teachings have been passed down to us by the very religious organizations he proclaims to fight and he adopts as part of his religion.
Meaning, the whole story and basis of Satanism is a Christian concept that they codified into their teachings ie: The Bible approximately 1500-2000 years ago. That is the Gnostic truth.
Greaves concludes by telling Rolling Stone;
Disturbed people claiming the justification of religion are daily committing depraved acts worldwide, but only when Satanism is invoked do we so often witness an uncritical acceptance of the notion that the religious perspective bears the responsibility for the individual's action," Greaves says.
"Perhaps ironically, if there were less dramatically false representations of Satanism in popular culture, and more accurate representations expressing what we truly believe and what we practice, I believe we'd see incidents like this, rare as they are, disappear completely as it became generally recognized, by consumers of news and perpetrators of crime alike, that Satanism provides no justification whatever for heinous crimes."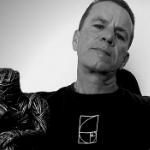 Moe is the founder of GnosticWarrior.com. He is a father, husband, author, martial arts black belt, and an expert in Gnosticism, the occult, and esotericism.