Knowledge Based On Pure Personal Experience
Miguel A. Fernandez
Miguel A. Fernandez
In this episode of the Gnostic Warrior Podcast, I have the pleasure of interviewing industrial engineer, philosopher, and author, Miguel A. Fernandez. Miguel has been devoted to synthesize the cultural heritage of the West with the most advanced scientific-economic challenges presented by techno-industrial societies.
He is the author of several essays and novels that address the technoscientific and economic issues of our times. Also, Miguel aims to establish a fruitful dialogue with the Eastern traditions and worldviews.
Miguel's Website – TheSolarWarrior.com
Gnostic Warrior On YouTube
https://www.youtube.com/watch?v=6eM0ANEMrY0&feature=youtu.be
More Gnostic Warrior Podcasts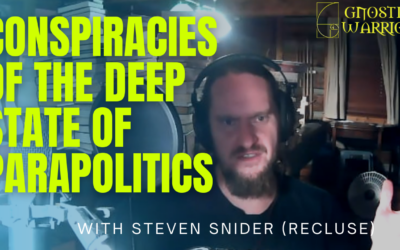 Conspiracies of the Deep State of ParapoliticsWelcome to a new episode of the Gnostic Warrior Podcast where I interview author and podcaster, Steven Snider AKA Recluse.Steven operates the VISUP blog where he has published his research and podcasts for over the last...