Podcast: Play in new window | Download (Duration: 35:29 — 32.5MB) | Embed
Subscribe: Apple Podcasts | Google Podcasts | Spotify | Stitcher | Email | RSS | Subscribe to the
Did YouTube delete Vinny Eastwood's #1 ranked news channel for publishing video about New Zealand's prime minister John Key's past?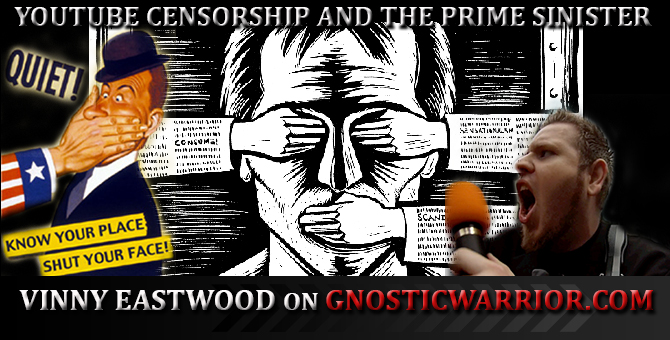 Since 2008, New Zealander, Vinny Eastwood has been attending public meetings and protests, to film, interview and publish the speakers on YouTube free of charge to help serve the public interest in making important public events available in their entirety for everyone.
Recently, one of Vinny's most highly viewed videos ever, with over 6000 views in just 6 days, and what he says something happened that seemed strangely biblical on the 7th day; his YouTube channel was put to rest without warning. Hence, Youtube deleted his account that had 3.5 million hits, 16,000 subscribers and 3000 videos.
Was this a direct attack on Vinny for his work exposing New Zealand's prime minister, or was he just violating Youtube terms of service?
I will let you be the judge of that…
This interview was conducted by Moe on September 10, 2014 from San Diego County, California, with Vinny in New Zealand.
Please visit Vinny's website and please help support him in any way you can @ TheVinnyEastwoodShow.com