"Great things are not done by impulse, but by a series of small things brought together." – George Eliot
Not everything is bigger in Texas.
Sometimes bad things come in small packages such as in this news story in the video below about a Texas town where the current residents were alarmed to find different types of killer worms in their drinking water.
What these people do not seem to understand is that these worms are not only gross, they are the most pathogenic. Meaning the cause the most disease in organisms such as humans.
In a nut shell, some of these worms are capable of infecting their host and the intestines. Soon they will take over the central nervous system, cause illness and eventually they will eat you alive causing an early death. After all that is what parasites do.
They eat, shit, vomit and die kind of like us parasitical humans…
That vomit, shit and dead worm carcasses will cause illness and death in humans.
The private water company responsible for the polluted water and worms blames the invasion on a power outage and broken equipment.
Is this a worm-con-spirit-cy or just a broken water filter?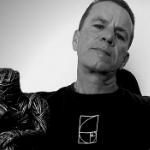 Moe is the founder of GnosticWarrior.com. He is a father, husband, author, martial arts black belt, and an expert in Gnosticism, the occult, and esotericism.