Spiritual Defense Against the Coronavirus
Michael Jaco
Michael Jaco
In this special episode of the Gnostic Warrior, my guest is ex-Navy SEAL, philosopher, author, and the founder and Unleashing Intuition Secrets – Michael Jaco. Today we talk about the coronavirus and what you should do to keep mentally and spiritually strong during these dark times.
Jaco is a 35 year veteran Navy SEAL Team 6 Assault Team Operator, CIA security operative, master instructor and he has extensive training and knowledge of bioweapon warfare. You will find his insights and our discussion well worth your time.
the author of "The Awakening of a Warrior: Past Lives of a Navy SEAL Remembered," and "The Intuitive Warrior."
Deep withinside all of us lies the ability to be phenomenal at whatever we choose to do. Discover how to tap into this secret and unleash it at will from someone who has done it and can teach it to anyone.
Michael Jaco's website: UnleashingIntuition.net
Gnostic Warrior On YouTube
More Gnostic Warrior Podcasts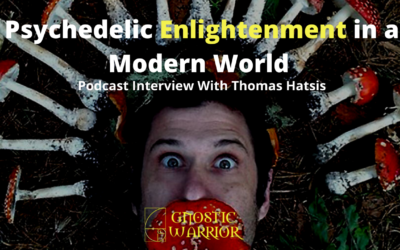 Thomas Hatsis In this episode of the Gnostic Warrior Podcast, I have the pleasure of interviewing author, and historian of psychedelia, Thomas Hatsis. Tom is an expert in witchcraft, magic, Western religions, contemporary psychedelia, entheogens, and...