In the middle 5th century, it was a dangerous time to be alive in places such as Britain, Ireland,
Scotland and Gaul (France). Tribal warfare had run rampant in these parts of the world for hundreds of years. Crimes such as robbery, rape, kidnapping and slavery were everyday life for the people who lived here. It was a time where few men knew God, and the sword of evil dripped with the blood of the innocents all over the land.
It was in this dark time when a light was born in Ireland. A boy who was once captured by Irish pirates when he was 16 from his home in Britain, and taken as a slave to Ireland, where he lived for six years before escaping and returning to his family. He would later grow up to become a Christian missionary and bishop of Ireland. His name was Saint Patrick and he is known as the "Apostle of Ireland," and one of the patron Saints of the Irish. (more…)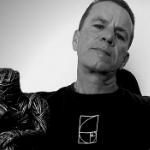 Moe is the founder of GnosticWarrior.com. A website dedicated to both the ancient and modern teachings of Gnosticism.