"A Gnostic is a master at deconstructing the words that make up the very fabrication (invention, concoction, falsification, lie, untruth, fairy story/tale, cock-and-bull story; white lie, half-truth, exaggeration) of the Matrix (womb of the Great Mater/Mother – darkness) in which we live.
To truly see the light of the truth of the world, we must realize (use real eyes) that our inner Lucifer (fire, phosphorus, spirit) must rise like the serpent (kundalini, central nervous system) on the Tree of Life (DNA) using the logos (reason) to reach Golgatha (place of the skull) in order to become illuminated saviors (messiahs, Christs) of ourselves."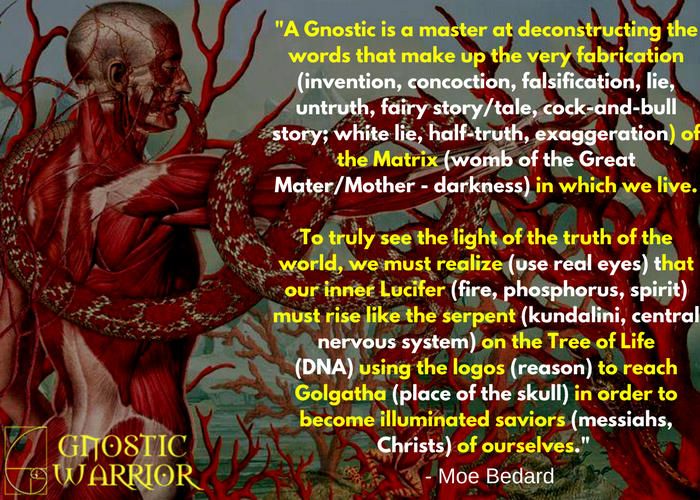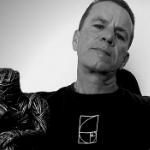 Moe is the founder of GnosticWarrior.com. He is a father, husband, author, martial arts black belt, and an expert in Gnosticism, the occult, and esotericism.