Podcast: Play in new window | Download (Duration: 1:07:53 — 62.2MB) | Embed
Subscribe: Apple Podcasts | Google Podcasts | Spotify | Stitcher | Email | RSS | Subscribe to the
In this episode of the Gnostic Warrior Podcast, I speak with Canadian architectural historian and author, Frank Albo. Frank talks to us about Astana, the so-called "Illuminati Capital in the World."
He is the academic inspiration behind The Hermetic Code and the author of Astana: Architecture, Myth, and Destiny.
Visit Frank's Website @ this link
Enter the Astana Book Challenge — Solve the Puzzle, Win the Prize – Find the hidden message in the Astana: Architecture, Myth & Destiny to win a luxury vacation to the so-called "Illuminati Capital in the World."
Visit www.astanamyth.com/challenge for details.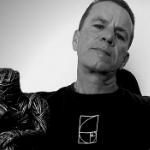 Moe is the founder of GnosticWarrior.com. He is a father, husband, author, martial arts black belt, and an expert in Gnosticism, the occult, and esotericism.