In Russia, an art project that was being created to make the Eye of Sauron tower over the city of Moscow for the premiere of the "Hobbit"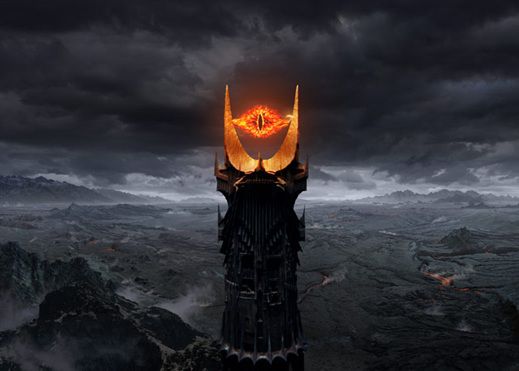 movie trilogy, has been stopped by the Orthodox Church who says that it would have created bad spiritual mojo for the citizens of the city.
Sauron is the chief demon in J. R. R. Tolkien's Lord of the Rings billion dollar empire. He is a demon who loves order, and is known to be a Necromancer who communicates with the dead.
The Eye of Sauron was also known as the Great Eye and the Red Eye that symbolizes the evil lord's wish to control everything.
"Concealed within his fortress, the lord of Mordor sees all. His gaze pierces cloud, shadow, earth, and flesh. You know of what I speak, Gandalf: a great Eye, lidless, wreathed in flame." —Saruman
The RT reported:
The Archpriest of the Russian Orthodox Church Vsevolod Chaplin who is a senior church official in charge of relations with the society had said that the Eye of Sauron is "in any case, a demonic symbol.
"Such a symbol of triumphant evil rising above Moscow and becoming one of the tallest objects in the city…is it good or bad? I am afraid it's mostly bad. One shouldn't be surprised if something goes wrong with the city after that," Chaplin told Govorit Moskva radio station.
Russian art-group 'Svechenie' plan to create the scary installation which will be in place for some 9 hours is a tribute to British novelist J. R. R. Tolkien and film adaptations of his most famous works "The Lord of the Rings" and "The Hobbit."
A giant orb, with the projection of the fiery 'Eye of Sauron' on it, will be lit on the roof of one of the towers of the Moscow-City International Business Center on Wednesday, a day ahead of the Russian premiere of "The Hobbit: The Battle of the Five Armies."
Source: RT