Did you know that you can die from the act of sex? It is true. Many people have died during, or shortly after making love, many times in history. The list of dead people include presidents such as Félix Faure, (president of France from 1895 to 1899) who died from a cerebral hemorrhage while receiving fellatio from his mistress, Marguerite Steinheil.
Other examples of famous deaths include Pope John XII who died on 14 May 964 of a stroke during sex; former Vice President of the United States and heir to the Rockefeller family, Nelson Rockefeller, who died at 70 of a heart attack, said to be caused by an orgasm during sex with his assistant, Megan Marshack.
Nelson Rockefeller's stroke caused by an orgasm would correlate with my article, Magic Fire Semen. In that article I explain that both your brain and semen are high in chemicals such as sodium, magnesium, chlorine, lecithin, etc., but more importantly, phosphorus via phosphorized fats such as the phosphatides or phospholipins. Researchers have proved that the only other part of the body that can compare with brain, nerve and endocrine tissue in high content of lecithin, is the semen and spermatozoa.
The phosphorus atom is of the nitrogen family, but having that characteristic of firing; maybe this is what is killing all these men during sex. Hence, quite possibly these are deaths by semen and not death from the sex act alone? After all, Phosphorus produces its firing action when administered internally, which proves to be one of the most powerful stimulants of the animal economy through a stimulation of the nervous system.
There are allegedly many reasons that one can die from consensual sex, or as the French say, "la mort d'amour," meaning "dying in the saddle." Some people have heart attacks, strokes, and others mysteriously keel over as if a bolt of lightning had hit them dead. Statistics say that 0.6% of all sudden deaths happen during consensual sex. In fact, there are people dying every day during sex, and often the living are charged with their partner's murder.
Below I have found many examples of death during or after sex that may make you think different about this ancient human reproduction art form. But before you read these real life stories, please read this excerpt from the book, "Science Discovers The Physiological Value Of Continence," by Raymond W. Bernard. It helps explain the alchemical reactions that are caused by sex. Then immediately below this excerpt I have embedded a video from Youtube of an actual dog dying during sex, caught live on video.
Convincing evidence of the benefits of continence and that the assumed 'sexual necessity' is an illusion is afforded by the study of the debilitating effects of sexual orgasm, which are immediate and striking. Though these have been attributed to purely nervous origin, there can be no doubt that they are chiefly due to the harmful effects of the seminal discharge, which involves a sudden withdrawal from the body of calcium, lecithin and other substances necessary for the normal functioning of the nervous system. Havelock Ellis, in his 'Studies in the Psychology of Sex', quotes the observations of Dr. F.B. Robinson on this subject . . .

He notes that when a stallion cohabits with a mare for the first time, after a short, vigorous coition, he is apt to fall down in a dead faint, which Robinson traces to brain anemia thus produced. He mentions one case of a mare falling dead immediately after coition. Young bulls frequently faint away after the first connection with a cow, and it is very common to observe a young bull so exhausted that he sneaks off to a quiet corner and lies down for a couple of hours. . . . In the case of the boar, the orgasm rises to such a pitch that the animal seems on the verge of pain, and is usually exhausted for several hours.
Here is the dog that dies on the streets of Puerto Rico while having sex with another dog. The videographers are morons who laugh, and I do not condone their childish behavior. I just wanted to show this video to make a point that you can die during sex. This video helps prove this fact.
Here are some recent news stories of sex and death.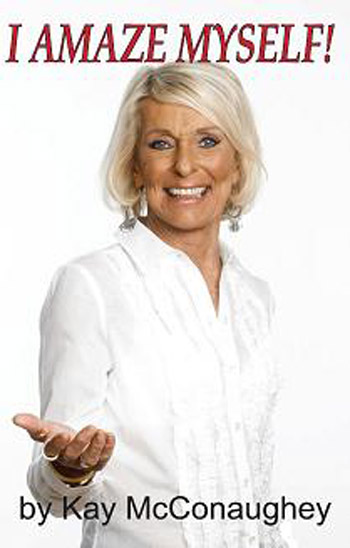 "Matthew McConaughey's 'dad died during sex'"
The book titled, I Amaze Myself, talks about how she married Matt's father a whopping three times, to how his dad died during one of their many early morning sex sessions.

The former model and beauty pageant winner told US magazine: "On Monday mornings, he and I often said goodbye by making love, but one day, all of a sudden, it just happened.
'Ranchi girl who died during sex needed blood transfusion once in 6 …
By the Times of India-May 13, 2013 – RANCHI: The college student who died of excessive bleeding probably during her first sexual intercourse with her boyfriend at a Ranchi hotel on Sunday was an anaemic and needed regular blood transfusions, the father of the accused said.

Reliable sources at the Rajendra Institute of Medical Sciences (RIMS), where the postmortem was carried out on Sunday, said the 17-year-old girl is suspected to be anemic with low haemoglobin count. "The girl's life could have been saved had she been brought to hospital in time," said the source. Forensic experts have sent samples for tests and the report would come in some days.
Here is more from "Science Discovers The Physiological Value Of Continence," by Raymond W. Bernard
'When we have realized how profound is the organic convulsion involved in process of detumescence, and how great the motor excitement involved, we can understand how it is that very serious effects may follow coitus. Even in animals this is sometimes the case. Young bulls and stallions have fallen into a faint after first congress; boars may be seriously affected in a similar way; mares have been known even to fall dead. In the human species, and especially men, probably, as Bryan Robinson remarks, because women are protected by the greater slowness with which detumescence occurs in them — not only death itself, but innumerable disorders and accidents have been known to follow immediately after coitus, these results being mainly due to the vascular and muscular excitement involved in the process of detumescence.
Fainting, vomiting, urination, defecation have been noted as occurring in young men after the first coitus. Epilepsy has been not infrequently recorded. Lesions of various organs, even rupture of the spleen, have sometimes taken place. In men of mature age, the arteries have at times been unable to resist the high blood-pressure and cerebral hemorrhage with paralysis has occurred. In elderly men the excitement of intercourse with strange women has sometimes caused death, and various cases are known of eminent persons who have thus died in the arms of young wives or prostitutes.'
The celebrated Russian general Skobeloff, died while cohabiting with a girl of ill-fame. Robinson refers to the case of a judge who died shortly after connection with a girl in a brothel, and to the case of a man of seventy who died after intercourse with a prostitute. He also mentions the case of a man of 48 years of age who was found dying in a Chicago hotel after cohabiting with an accommodating widow.
Also the case of a young man who fainted away at the first coitus, and that of a man of sixty years old who had connection with a strange woman and fell dead as he walked to the door immediately after the act. Such deaths usually occur in elderly men, and usually as the result of intercourse with strange women, which is more violent and intensive than with their wives. Atilla, king of the Huns, died while cohabiting with his young wife.
DISCLAIMER: The reason I write these articles is not because I'm some kind of sex fiend. While in my offline life, I do enjoy making love with my beautiful wife fairly often and on this blog, my hopes are to dig deeper into the spiritual and scientific aspects of this most ancient and least understood art that we humans engage in quite frequently.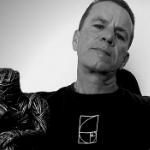 Moe is the founder of GnosticWarrior.com. He is a father, husband, author, martial arts black belt, and an expert in Gnosticism, the occult, and esotericism.