"Man is a microcosm, or a little world; he carries in him a fragment of the great All, in a chaotic state. The task of our half-gods is to disentangle from it the share belonging to them by an incessant mental and material labor. They have their task to do, the perpetual invention of new products, of new moralities, and the proper arrangement of the crude and formless material furnished them by the Creator, who created
Page 324
them in His own image, that they should create in their turn and so complete here the work of the Creation; an immense labor which can be achieved only when the whole will become so perfect, that it will be like unto God Himself, and thus able to survive to itself. We are very far yet from that final moment, for we can say that everything is to be done, to be undone, and outdone as yet on our globe, institutions, machinery, and products.
"Mens non solum agitat sed creat molem.
"We live in this life, in an ambient, intellectual centre, which entertains between human beings and things a necessary and perpetual solidarity; every brain is a ganglion, a station of a universal neurological telegraphy in constant rapport with the central and other stations by the vibrations of thought.
"The spiritual sun shines for souls as the material sun shines for bodies, for the universe is double and follows the law of couples. The ignorant operator interprets erroneously the divine dispatches, and often delivers them in a false and ridiculous manner. Thus study and true science alone can destroy the superstitions and nonsense spread by the ignorant interpreters placed at the stations of teaching among every people in this world. These blind interpreters of the Verbum, the WORD, have always tried to impose on their pupils the obligation to swear to everything without examination in verba magistri.
"Alas! we could wish for nothing better were they to translate correctly the inner voices, which voices never deceive but those who have false spirits in them. 'It is our duty,' they say, 'to interpret oracles; it is we who have received the exclusive mission for it from heaven, spiritus flat ubi vult, and it blows on us alone. . . .'
"It blows on every one, and the rays of the spiritual light illuminate every conscience; and when all the bodies and all the minds will reflect equally this dual light, people will see a great deal clearer than they do now."
We have translated and quoted the above fragments for their great originality and truthfulness. We know the writer; fame proclaims him a great kabalist, and a few friends know him as a truthful and honest man.
The letter shows, moreover, that the writer has well and carefully studied the chameleon-like nature of the intelligences presiding over spiritual circles. That they are of the same kind and race as those so frequently mentioned in antiquity, admits of as little doubt as that the present generation of men are of the same nature as were human beings in the days of Moses. Subjective manifestations proceed, under harmo
Page 325
nious conditions, from those beings which were known as the "good demons" in days of old. Sometimes, but rarely, the planetary spirits — beings of another race than our own — produce them; sometimes the spirits of our translated and beloved friends; sometimes nature-spirits of one or more of the countless tribes; but most frequently of all terrestrial elementary spirits, disembodied evil men, the Diakka of A. Jackson Davis.
We do not forget what we have elsewhere written about subjective and objective mediumistic phenomena. We keep the distinction always in mind. There are good and bad of both classes. An impure medium will attract to his impure inner self, the vicious, depraved, malignant influences as inevitably as one that is pure draws only those that are good and pure. Of the latter kind of medium where can a nobler example be found than the gentle Baroness Adelma von Vay, of Austria (born Countess Wurmbrandt), who is described to us by a correspondent as "the Providence of her neighborhood"? She uses her mediumistic power to heal the sick and comfort the afflicted. To the rich she is a phenomenon; but to the poor a ministering angel. For many years she has seen and recognized the nature-spirits or cosmic elementaries, and found them always friendly.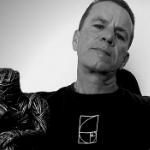 Moe is the founder of GnosticWarrior.com. He is a father, husband, author, martial arts black belt, and an expert in Gnosticism, the occult, and esotericism.